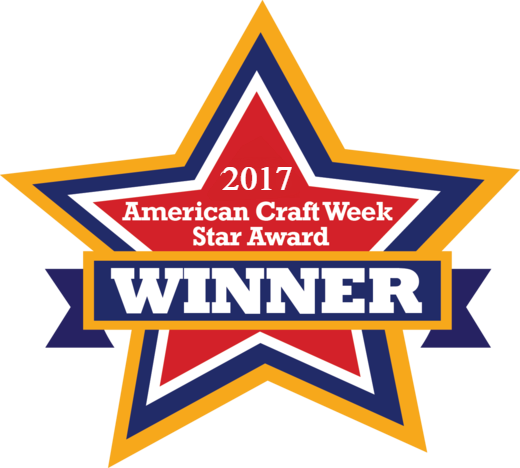 Awarded to exceptional American Craft Week participants and supporters.
Most Innovative Event Concept
Influx "Connecting Through Clay" - Nashville, TN
Best Collaborating Artists Event
Brattleboro West-Arts - Brattleboro, VT
The Ultimate Group Celebration
Seagrove Potters - Seagrove, NC
Do the Loop and Fall in Love with the Great Smoky Arts and Crafts Community - Gatlinburg, TN
Leading Social Media Campaign
Peters Valley Gallery - Layton, NJ
The Perfect ACW Exhibit
Asheville Area Arts Council "We Are American Craft Week" - Asheville, NC
Artist/Craftsman Extraordinaire
Alexis Moyer and Susan Spencel - Philo, CA
Judi Tavill - Rumson, NJ
Outstanding Charity Event
Zig Zag Gallery "Soup for Cerf" - Centerville, OH
Crafts by Robbie Dein, Fundraiser for Community School of Music and the Arts - Ithaca, NY
Best New Event
Cape Ann Chamber of Commerce and Cape Ann Artists - Gloucester, MA
Best Muli-day Event
Grovewood Gallery - Ashville, NC
Outstanding Family Event
Brittle Bark, "Mommy and Me" - Mechanicsburg, PA
Shimai, Gallery of Contemporary Craft - Nashville, TN
Most Energizing Advocate
Mary Grissim, Tennessee Craft Week
Sherri Smith, Artisans Center of Virginia
Exceptional Nonprofit Participant
Wheaton Arts and Cultural Center - Millville, NJ
Exceptional Public Sector Support
Vermont Department of Tourism and Marketing
Nashville International Airport
Exceptional Sponsor
Urban Expositions: Las Vegas Souvenir Show, Philadelphia Gift Show,Seattle Gift Show
Paradise City Arts Festival - Northampton, MA
Outstanding Craft Education & Demonstrations Events
Brydgeworks Glass Studio - Harrisonburg, VA
The Village Potters - Asheville, NC
Exceptional Media Support
Mountain Express - Asheville, NC
Handmade Business, ""Second Acts" - National
Most Resilient Participant
Arrowmont School of Arts & Craft - Gatlinburg, TN
Leaving a Legacy, In Memoriam
Stacey Jarit, Artrider Productions - Woodstock, NY
---

Announcing the Winners of the Second Act Contest. These successful craft artists began their professional lives in different careers, but just look at them now. Go to www.acwshowcase.com to see the winners.
---
Please click on the logos below to learn more about our supporting organizations!
American Craft Week is a project of:

Major Sponsors:
Craftsmen Sponsor: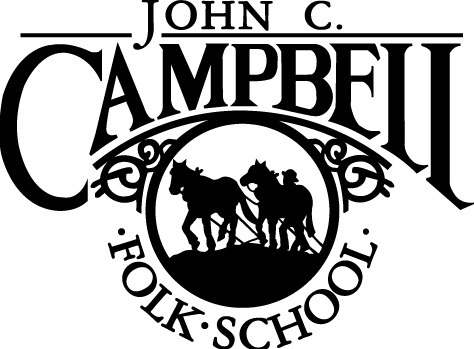 Regional Sponsors: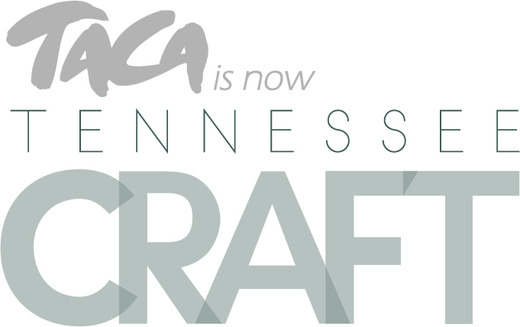 Creative Sponsor:
Celebration Sponsors: