ACW Launches A Cultural Tourism Initiative
American Craft Week is a great tourist magnet! Using examples from across the country, we have created an ACW Tourism Kit that tells you how you can make this celebration a fun and profitable event for your town, region or state.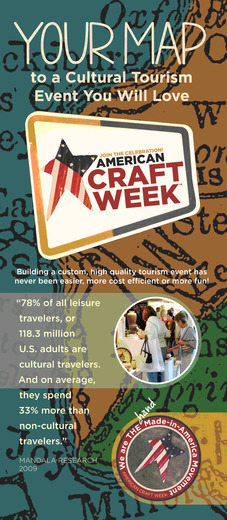 Funded by our Fall 2013 Kickstarter campaign, the kit is housed in a fun suitcase folder. It contains our basic 2014 Participant and Sponsor brochures, plus the all-important Roadmap. The Roadmap highlights five distinct areas of the country which have had successful ACW events. Then it goes through a step-by-step process you can use to create your own custom craft-centered tourist event.
The Cultural Tourism kit is perfect for arts and entertainment districts, arts councils, tourism officials, and convention and visitor bureaus. If you need one, or know someone who does, let us know at info@Americancraftweek.com.
This Is Yours
We mean that! American Craft Week succeeds with your input, planning and help. Do not be shy in sharing your thoughts about how to make the 2014 better and more successful. Send any and all suggestions to us at info@Americancraftweek.com
Congratulations Star Award Winners
These are the awards for the most exceptional contributions to the 2013 ACW.
Most Innovative Event Concept - Sharon Art Studio, San Francisco, CA
Most Innovative Event Concept - indigenous, a handcrafted gallery, Cincinnati, OH
The Ultimate Group Celebration - Celebrate ACW in Western North Carolina
Leading Social Media Campaign - Laughing Dog Gallery, Vero Beach, FL
The Perfect ACW Theme Display - Iowa Artisans Gallery, Iowa City, IA
Artist/Craftsperson Extraordinaire - Claude and Elaine Graves, Little Mountain Pottery, Tryon, NC
Outstanding Charity Event - Zig Zag Gallery, Dayton, OH
Most Energizing Advocate - Pennsylvania Guild of Craftsmen
Most Informative Speaker at an ACW Event - Q Evon, Weaverville, NC
Best Up-cycled Artwork - Salvaged Studio, Milwaukee, WI
Exceptional Non-profit Participant - Vermont Crafts Council
Exceptional Support from the Public Sector - Cumberland Valley Visitors Bureau, Carlisle, PA
Exceptional Sponsor - Thos. Moser
Like us on Facebook to get updated about American Craft Week.
Please click on the logos below to learn more about our supporting organizations!
American Craft Week is a project of:

Major Sponsors:



Regional Sponsors: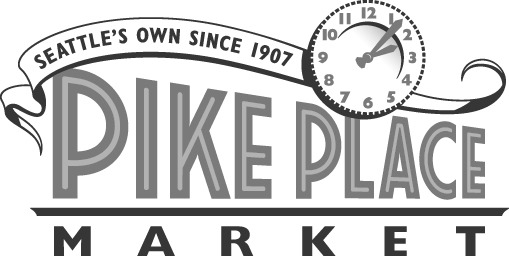 Celebration Sponsors:
Art Festivals and Studio Tours

Creative Sponsors:
Art Galleries, Artist Studios and Guilds
Additional Support Provided By: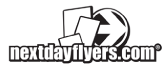 Additional Support Provided By: