Welcome
You are invited to join the celebration! Now in its fourth year, American Craft Week's
message is stronger than ever. For those who make, sell and collect objects hand-made in this country, the passion is contagious.
It's COOL to buy American!
The American Craft Movement is all about Tradition and the Future
Good design, high quality materials and excellent craftsmanship mean more than ever
Shop Small, Shop Local, Buy Handmade in America
The American Craft Movement supports small business and creates jobs
American Craft beautifies our homes, public spaces and every day life
American Craft enriches our communities and educates our children.
The more voices, the louder the message
Please join us this October. Take your place with others in this creative industry to gain the attention of leaders in government, business and education. Together we can send a loud message: It's cool to buy American again!
Who can participate?
Everyone! Craft artists, retailers, wholesale shows, museums, schools, organizations, fairs, festivals, and individuals — if you create, sell, display, promote, collect or just plain love — American craft, we want you to be part of American Craft Week. The more voices, the louder the message.
What can we do?
Check out our Participants Page. There are great events happening across the country. Find one near you and support American Craft!

2012 Star Award Winners
For Outstanding Participation in American Craft Week 2012
Most Innovative Event Concept:
indigenous, a handcrafted gallery, Cincinnati, Ohio
For their event "Clay Throw Down"
The Ultimate Group Celebration:
Mendocino County, California
For "Mendocino County Celebrates American Craft Week"
Leading Media Campaign:
Planet Zeus Media, Rimas Zailskas & Mary DiOrio, Asheville, NC
Craftsperson Extraordinaire:
Lori Theriault, Village Potters, River Arts District, Asheville, NC
Outstanding Charity Event:
Artrider event for CERF+, Woodstock, New York
Most Energizing Advocate:
Alexis Moyer, Coordinator, Mendocino County Celebrates ACW
Best Up-Cycled Artwork:
York Suburban High School, York, Pennsylvania
Most Informative Speaker:
Anna Fariello, Associate Research Professor, Western Carolina University
Exceptional Non-profit Participant:
CERF+, Montpelier, Vermont
Exceptional Support from the Public:
State of Vermont Tourism Division
Commonwealth of Kentucky/Kentucky Arts Council
Exceptional Sponsor Support:
John C. Campbell Folk School, Brasstown, North Carolina
Please click on the logos below to learn more about our supporting organizations!
American Craft Week is a project of:

Major Sponsors:

Regional Sponsors:

Celebration Sponsors:
Art Festivals and Studio Tours
Creative Sponsors:
Art Galleries, Artist Studios and Guilds
Additional Support Provided By: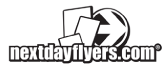 Flyers.png" />