It's an opportunity to celebrate the wonders of American craft. Every day thousands of American artists share their vision and talent by producing amazing hand-made decorative and functional objects. And every day thousands of craft retailers share their love of these items by displaying, promoting and selling them. As one craft artist put it, "this is the creative economy!"
While other industry associations have long touted their products, the craft industry has lacked a single way to be highly visible. So we ask you to join us in publicizing, educating and displaying American Craft for ten days each October. Join the national celebration of American Craft!
American Craft enriches our homes, wardrobes, offices and public spaces. It contributes to our nation's economy, our balance of trade, and the fabric of our national history. It is original, beautiful and enduring, so let's tell the world!
Who is spearheading American Craft Week?
American Craft Week is a project of Craft Retailers & Artists for Tomorrow (CRAFT).
Co-chairs:
Diane Sulg, Celebration Arts, Charlotte, NC
Sherry Masters, Art Connections, Asheville, NC
Members:
P.J. Heyman, Village Artisans, Boiling Springs, PA
Rani Richardson, Random Acts of Art, Naples, FL
Greg Worden, Vermont Artisans, Brattleboro, VT
Anne Jenkins, Art Strolls, Rapid City, SD
About Craft Retailers & Artists for Tomorrow (CRAFT)
CRAFT is an association of galleries, shops, schools and artist that are dedicated to presenting work with one common characteristic - it's handmade in the U.S.A. The goal of CRAFT is to promote awareness of American made craft through marketing, networking, education and communications programs. Click here for more information about joining CRAFT.
Here's how you and/or your organization can sign up to participate in this national celebration of handmade American craft.
To help us defray the cost of marketing American Craft Week there is a small participation fee.
For members of CRAFT, there is no fee, just fill out the application below. For non-CRAFT member retailers & artists the fee is $25 if you sign up before July 1, $35 after July 1. For museums, craft and art membership organizations the fee is $50.
You can choose to pay by check or online with a credit card through Paypal. If you choose check, we will email you with payment instructions.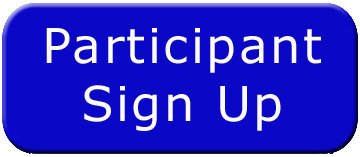 Please check your e-mail program and spam filters to make sure that messages from "info@americancraftweek.com" will get through to you!
American Craft Week may share participant contact info with our sponsoring organizations so that they can notify you of special offers and marketing opportunities related to American Craft Week.
SAVE THE DATES
American Craft Week always starts the first Friday in October. Mark your calendar to plan future celebrations.
2019 - October 4 through 13
2020 - October 2 through 11
2021 - Ocober 1 through 10