Scroll down and see all that we have planned for American Craft Week, October 1-16, 2016!
You can also keep up with Western NC events year round on Facebook! Please like us at - https://www.facebook.com/AmericanCraftWeekWNC
Here's a short video of American Craft Week in Western North Carolina...to give you a preview of what to expect and enjoy!
---
Appalachian Crafts Asheville
10 N Spruce St Ste 120, Asheville, NC • Visit website
We have been a retail shop in Downtown Asheville since 1980. We represent around 150 different studios, with the majority being located in NC.
Appalachian Crafts has been a participant with American Craft Week since the beginning and appreciate the way they promote handmade throughout the country.
---
Art Connections with Sherry Masters Asheville
PO Box 8186, Asheville, NC • Visit website
Art Connections curates tours to artist studios for groups large and small. During ACW I will be helping coordinate local events for our regional celebration. Some studio tours are in the works too! Come join us in Western NC!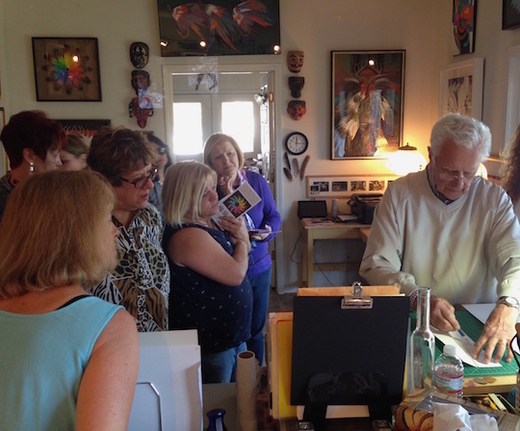 ---
Asheville Area Arts Council Asheville
207 Coxe Avenue, Asheville, NC • Visit website
The Asheville Area Arts Council is partnering with American Craft Week and the Mountain Xpress to invigorate local handmade craft awareness in Asheville, culminating during American Craft Week with an exhibition of emerging craft artists in Western North Carolina at the AAAC's Refinery.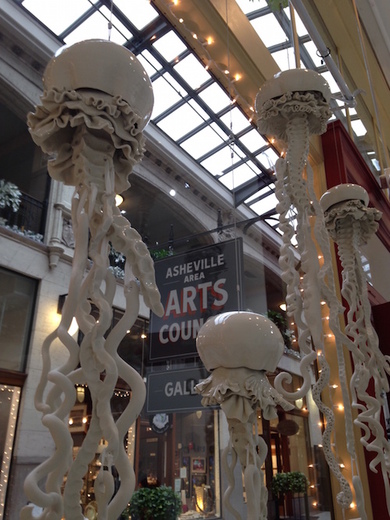 ---
Grovewood Gallery Asheville
111 Grovewood Rd, Asheville, NC • Visit website • Jump to events page
A family-owned, fine crafts destination located in the former weaving and woodworking complex of Biltmore Industries (built during 1917-1924), adjacent to The Omni Grove Park Inn in North Asheville. The gallery showcases traditional and contemporary craft, all handmade by American artisans.
Wild Hares and Other Phantasmagoria
October 1 – 31
Opening Reception: Saturday, October 1 (3 - 6pm)
During this solo exhibition, Grovewood Gallery is offering a window into the creative world of North Carolina-based artist Josh Cote, known for his intricately woven wire sculptures. Wild Hares and Other Phantasmagoria will showcase a fantastical collection of Cote's anthropomorphic animals (predominantly wild hares), shapeshifters, spirits, as well as antique time machines. Each sculpture is unique and painstakingly handcrafted from recycled wire, epoxy clay, found objects, and welded steel.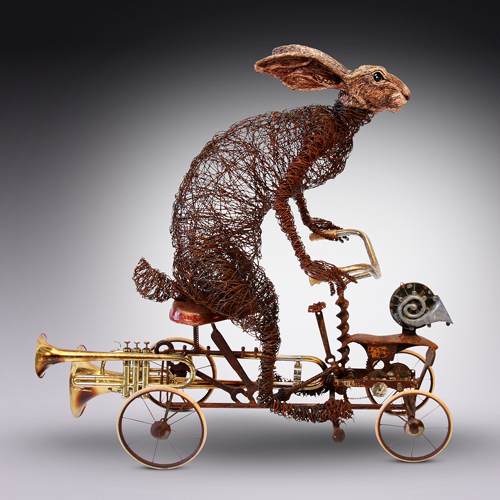 Meet Your Maker: Open Studios + Craft Demonstrations
Saturday, October 8 (11am - 4pm)
Grovewood Gallery will connect local makers with the public on Saturday, October 8. Visitors will have the opportunity to go behind-the-scenes and tour the artist studios on the Grovewood grounds, meet makers who work in a variety of media, and browse original works of art ranging from jewelry to pottery to sculpture. Local artists Josh Cote and Matt Tommey will also be on location demonstrating their craft. Free event.
---
Haw Creek Forge Asheville
2000 Riverside Drive, #6, Asheville, NC • Visit website
Haw Creek Forge has reputation for quality, originality and service. In our riverside studio in Asheville a small group of talented artisans work with artist Catherine Murphy and carefully craft each piece of our unique and whimsical copper garden art continuing the tradition of handmade in America.
---
Local Cloth Studio/Classes Asheville
207 Coxe Avenue, Asheville, NC • Visit website
Visit our dye studio/classroom and register for workshops in spinning, weaving, dyeing, felting or knitting taught by nationally recognized instructors. Browse hand-made textiles created from locally sourced, locally produced cloth, and see how we're growing the regional fiber economy.
---
MH Libman WOODTURNING Asheville
191 Lyman st. #165, Asheville, NC • Visit website
Woodturner maker
---
Sculptural Art Baskets by Matt Tommey Asheville
191 Lyman Street #160, Asheville, NC • Visit website
Matt Tommey is a sculptural basketry artist creating nature-inspired works for the fireplace, wall and table. During American Craft Week, Matt will be demonstrating daily in his gallery and working studio located in Asheville's River Arts District and selected days at Grovewood Gallery.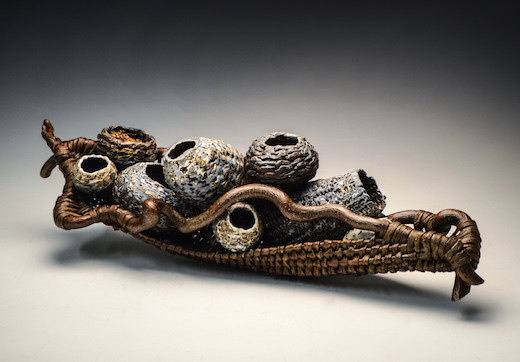 ---
Southern Highland Craft Gallery Asheville
26 Lodge Street, Asheville, NC • Visit website
---
Southern Highland Craft Guild - Allanstand Craft Shop Asheville
Milepost 382 Blue Ridge Parkway, Asheville, NC • Visit website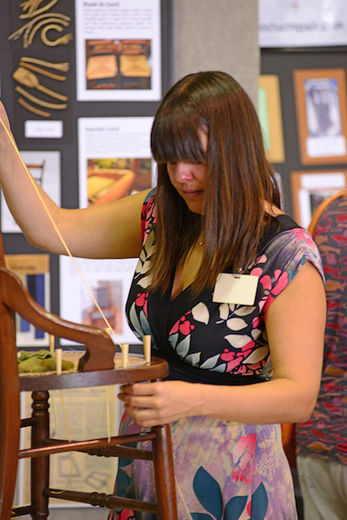 ---
Southern Highland Craft Guild - Guild Crafts Asheville
930 tunnel Road, Asheville, NC • Visit website
---
The Center for Craft, Creativity & Design Asheville
67 Broadway Street, First Floor, Asheville, NC • Visit website • Jump to events page
CCCD is a national 501c3 dedicated to advancing the field of craft for the past 20 years. We invite visitors to CCCD's Benchspace Gallery & Workshop to investigate contemporary practices of making in the shifting creative landscape of the 21st century. Hours are 10-6pm Tuesday thru Saturday.
During American Craft Week the CCCD's Benchspace Gallery & Workshop presents The Future of Fixing, an exhibition, maker library, and workshop program focusing on attitudes of repair. This exhibition was originally created by From Now On, produced in partnership with the Łódź Design Festival and British Council ADF, and adapted by The Center for Craft, Creativity & Design under a Creative Commons Attribution-NonCommercial-ShareAlike 4.0 International License. On view: September 2, 2016 - January 7, 2017.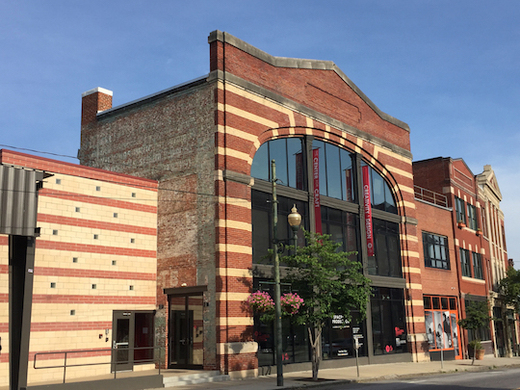 ---
The Village Potters Asheville
191 Lyman Street, #180, Asheville, NC • Visit website
Raku Day at The Village Potters! Come and glaze and see your small pot fired in a Raku Kiln on Saturday, October 8. $20 per pot, all proceeds will benefit our Scholarship Fund for The Village Potters Teaching Center and Independent Study and Mentoring Program..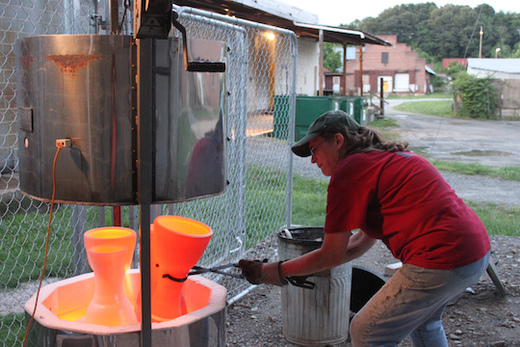 ---
Thomas Reardon / Kathleen Doyle Asheville 111 Grovewood RD, Asheville, NC • Visit website
We are studio artists/jewelers at Grovewood Studios, Asheville NC.
We will have open studio on Oct 8th with Studio Artists at Grovewood Gallery
Though in conjunction with the Craft week we will be open
from 11-6, we will be doing demonstrations.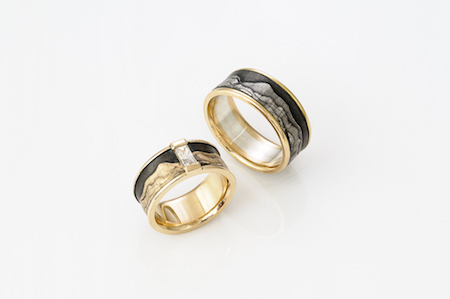 ---
WHO KNOWS ART Asheville
PO Box 1382, Asheville, NC • Visit website
WHO KNOWS ART helps artists, galleries & arts organizations with the business side of art.
Supporting ACW to help promote the importance of craft, both here in our community, and throughout the country.

---
Southern Highland Craft Guild - Parkway Craft Center Blowing Rock
Milepost 294 Blue Ridge Parkway, Blowing Rock, NC • Visit website
---
Yummy Mud Puddle Burnsville
264 Clear View Lane, Burnsville, NC • Visit website
We are artists who have been involved with ACW since it began. Our studios and gallery include pottery, outsider art from recycled materials and fine handmade wearables.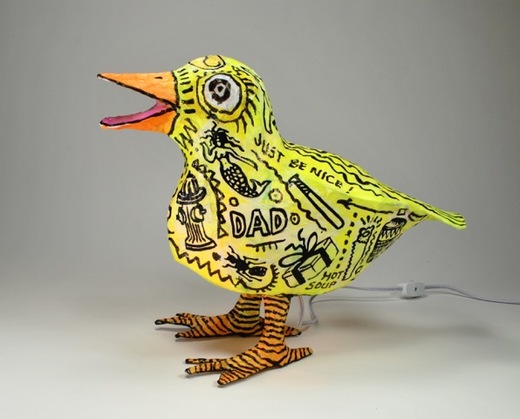 ---
Firefly Craft Gallery Flat Rock
2689 'D' Greenville Hwy, Flat Rock, NC • Visit website
American made, handcrafted fine art & crafts. Located in historic Flat Rock right next door to the post office. We carry fine art, pottery, wood crafts, jewelry, garden art, stained glass, ceramics, furniture, handbags, spirit men, & Willa's famous shortbread, candles, cards and so much more!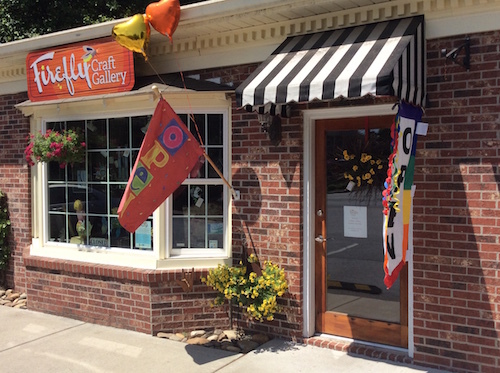 ---
Arts Council of Henderson County Hendersonville
401 N. Main St., Ste 302, Hendersonville, NC • Visit website • Jump to events page
Art on Main Fine Art / Fine Craft Festival, now in its 57th year, takes place October 1 and 2, 2016, along historic Main Street in Hendersonville NC.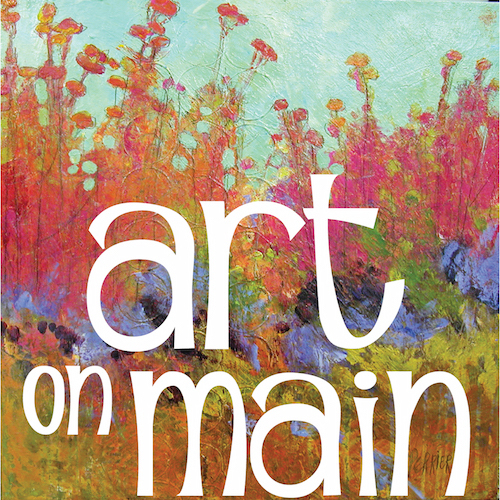 ---
Western North Carolina Fibers/Handweavers Guild Hendersonville
Johnson Farm, Hendersonville, NC • Visit website • Jump to events page
Our guild supports and encourages emerging and professional fibers artists through monthly meetings and workshops. Biennially, we sponsor The Blue Ridge Fiber Show at The North Carolina Arboretum. The international exhibit is designed to increase public awareness of all types of fiber work.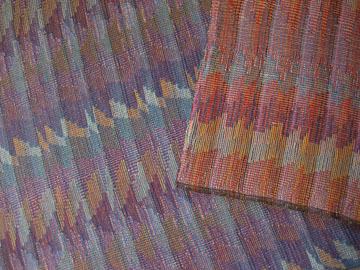 ---
Flow Marshall
188 Overlook Ln, Marshall, NC • Visit website
Exhibit in conjunction with ACW October 7-31 "Heavy Metal"
Opening reception Friday October 7, 2016
---
Turtle Island Pottery Old Fort
2782 Bat Cave Rd, Old Fort, NC • Visit website
---
Spruce Pine Potters Market Spruce Pine
Cross Street Building, Spruce Pine, NC • Visit website
The Spruce Pine Potters Market is a unique gathering of our region's greatest potters and clay artists. Enjoy wonderful food and beautiful handmade pottery on a colorful autumn weekend. Admission is free and lunches are available for purchase on site. October 8th & 9th – Sat. and Sun. 10 a.m. – 5 p.m.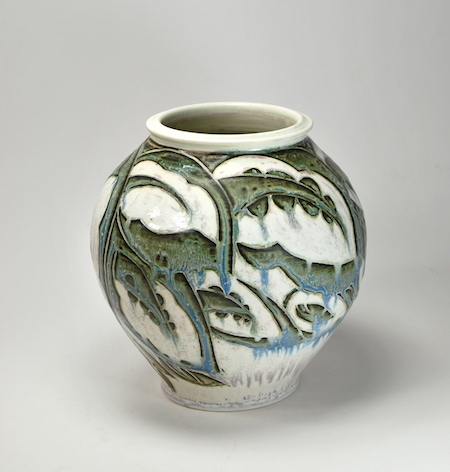 ---
Tyson Graham Pottery Tryon
6148 Peniel Rd, Tryon, NC • Visit website
Tyson Graham works in the studio at Little Mountain Pottery producing stoneware and redware ceramics that depict plants, animals, and rural life in the Foothills. His annual Open House Festival will be on Saturday, October 8th, from 10am-4pm and will feature guest artists and mountain music.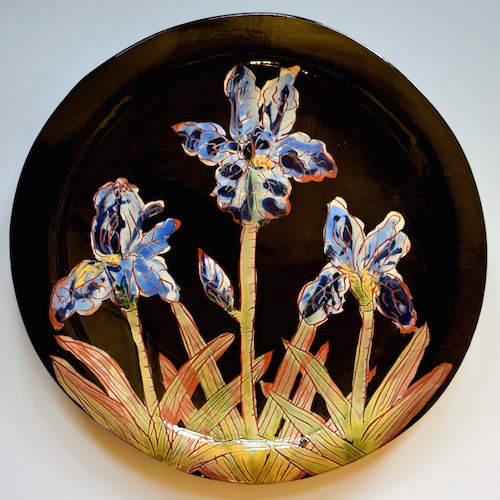 ---
Haywood County Arts Council Waynesville
86 N. Main Street, Waynesville, NC • Visit website
The Haywood County Arts Council (HCAC) is a nonprofit agency that serves all artists and arts organizations in Haywood County. During American Craft Week, the HCAC gallery will host artists of the Haywood Art Studio Tour, which will take place Oct. 28-29, 2016.
---
We'd like to thank the Blue Ridge National Heritage Area for sponsoring our 2016 American Craft Week in Western NC brochure! Click this link and learn more about their mission including support for: traditional craft, music heritage, Cherokee history, natural resources and agriculture.

---
Finally, we want you to know we just completed a collaborative video project to produce a series of short videos telling our Western NC craft story!
We know our region is rich with craft heritage and current day excitement. We'll be sharing some of our craft history in one video giving viewers an insight as to why Western NC has so many artists, craft schools, galleries and supporting organizations.
See the Craft Heritage of WNC video here.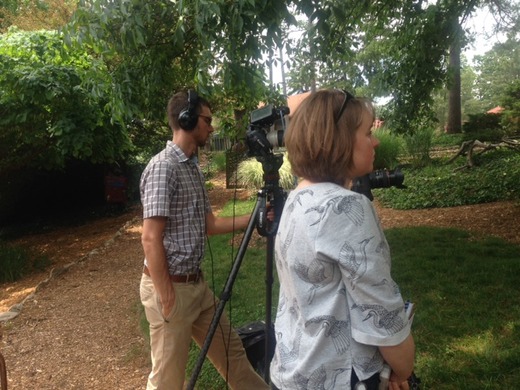 We look forward to celebrating American Craft Week with you this year!