We'd like to thank the Blue Ridge National Heritage Area for sponsoring our 2015 American Craft Week in Western NC brochure! Click this link and learn more about their mission including support for: traditional craft, music heritage, Cherokee history, natural resources and agriculture.

Mark your calendar for American Craft Week 2015: October 2-11
You are invited to visit and take part in festivals, fairs, new exhibitions, artist demonstrations and more in the Western NC region for American Craft Week.
AND, we want you to know we are working on a collaborative video project this year to produce a series of 3 short videos telling our Western NC craft story!
We know our region is rich with craft heritage and current day excitement. We'll be sharing some of our craft history in one video giving viewers an insight as to why Western NC has so many artists, craft schools, galleries and supporting organizations. Another video will show you what is happening in the area currently that you can experience when you visit. Finally, we will video our participation in the American Craft Week celebration.
You'll start to see these by late summer - please look for the videos and enjoy!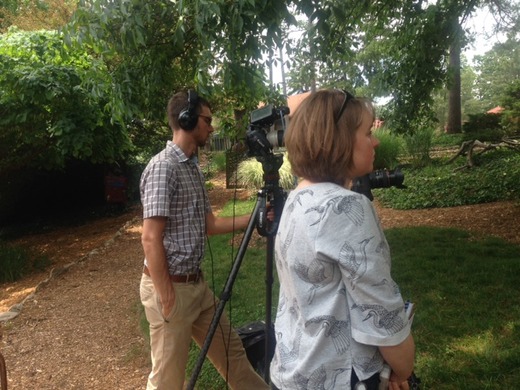 2015 Western NC American Craft Week Participants include:
Allanstand Craft Shop at the Folk Art Center Asheville Milepost 382 Blue Ridge Parkway, Asheville, NC • Visit website
Allanstand is the oldest continuously operating craft shop in the United States. It was started by Presbyterian missionary Frances Goodrich in 1897 in Madison County, NC. The shop eventually moved to downtown Asheville in 1908, and to its current home at the Folk Art Center in 1980.
---
Appalachian Craft Shop Asheville
10 N Spruce St Ste120, Asheville, NC • Visit website
Hand-crafted, functional, North Carolina pottery and other traditional Southern Appalachian crafts in wood, fiber and glass. We are open Monday- Saturday 10 AM to 5 PM, and Sunday from 10 AM to 2 PM starting in April. We are also open everyday at the gift shop in the Renaissance Hotel.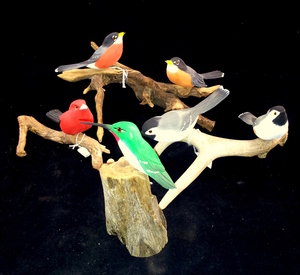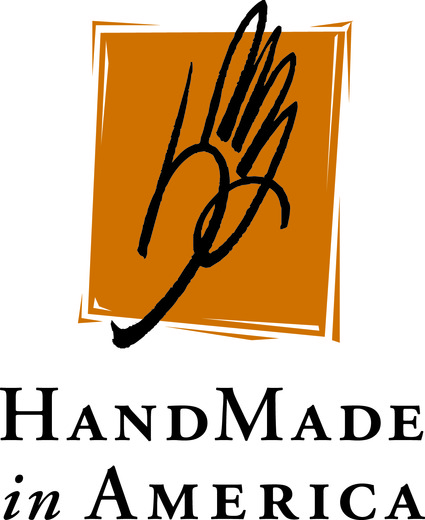 ---
Asheville Area Arts Council Asheville
PO BOX 507, Asheville, NC • Visit website
The Asheville Area Arts Council is the collective voice for the arts in Buncombe County, North Carolina. We are partnering with our local organizing team to help produce and promote American Craft Week events in Buncombe County.
---
Grovewood Gallery Asheville
111 Grovewood Rd., Visit website, Jump to events page.
Join us each Saturday of American Craft Week for the following events!
Vessels of Merriment
Opening Reception: October 3 (3 – 6pm)

An intoxicating exhibition of handcrafted drinking vessels by artists around the country. On view through December 31, 2015. Sponsored by Metro Wines and Noble Cider.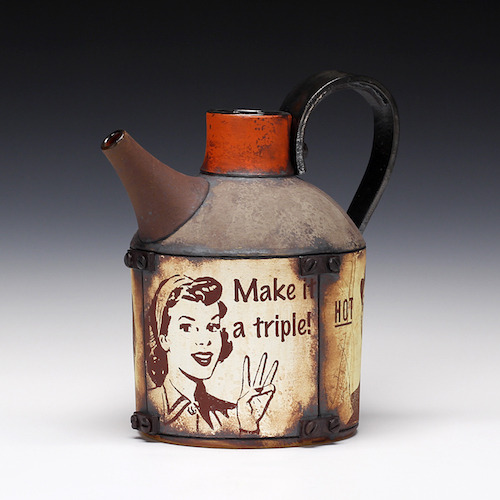 Open Studios
Saturday, October 10 (11am - 4pm)
Take a free, self-guided tour of the artist studios on the historic Grovewood grounds (adjacent to Omni Grove Park Inn). Open studios presents an opportunity for visitors to interact with professional artists, see artwork at the source, and expose them to the rich talent that Asheville has to offer. Mediums range from painting to woodworking to sculpture. Please note: If you really want to see a particular artist, please call the gallery before you visit to make sure their studio is open.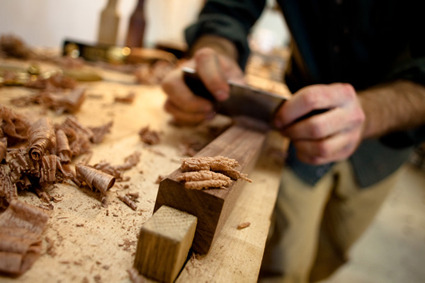 ---
Guild Crafts Asheville
930 Tunnel Road, Asheville, NC • Visit website
A neighborhood tradition, built in 1955 by Ralph Morris Sr. for Stuart Nye and the Southern Highland Craft Guild, a pair of stone houses stand as a monument where time-honored traditions continue. Guild Crafts continues as a craft shop offering the finest handmade crafts including jewelry, pottery, baskets, ironwork, glass, fiber and much more.
---
Haw Creek Forge Asheville
2000 Riverside Drive, #6, Asheville, NC • Visit website
To be decided.
---
MH LIBMAN Woodturning Asheville
191 Lyman St. Suite #165, Asheville , NC • Visit website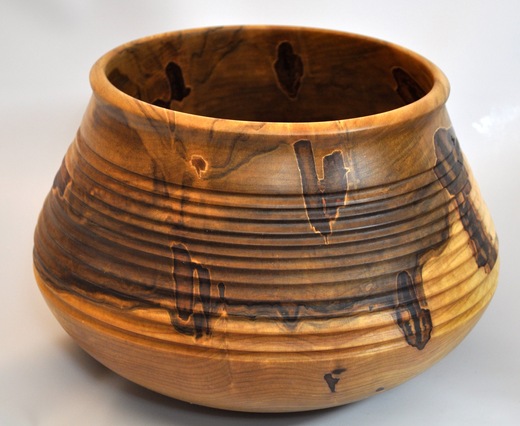 ---
Mountain Made Asheville
1 Page Ave, #123, Asheville, NC visit website
Celebrating contemporary mountain art and featuring the work of over 80 Western North Carolina artisans. Fine handcrafted jewelry in silver, glass, and beadwork. Wonderful metal, wood, pottery, fiber and textiles, as well as regional music and books. During American Craft Week we will be highlighting David Cook's beautiful baskets made of "smoke Vine" or Dutchman's pipe, a native vine that David has been working with for over 20 years. Join us in the Mountain Made Gallery to see David demonstrate how he creates these spectacular pieces. Check our website for demonstration dates and time.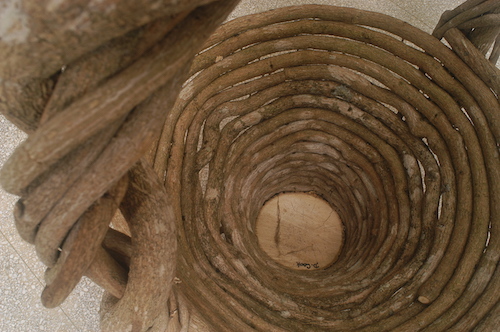 ---
River Arts District Artists Asheville
, Asheville, NC • Visit website
Join the artists of the River Arts District on the Second Saturday of each month for A Closer Look— a day of artist demonstrations, classes, open studios and fun. Spend the day hopping and shopping from studio to studio to view a range of mediums and an abundance of creativity!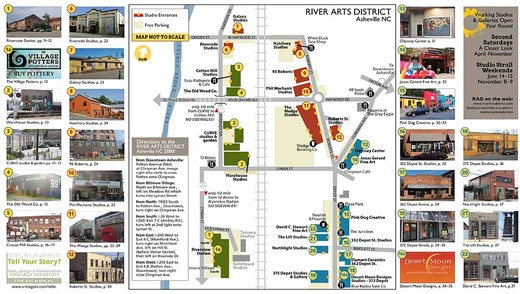 ---
Southern Highland Craft Gallery at Biltmore Village Asheville 26 Lodge St., Asheville, NC • Visit website
The gallery in Biltmore Village is the newest Southern Highland Craft Guild shop, selling a wide range of work including pottery, glass, wood, jewelry, fiber, metal, paper, mixed media and natural materials. Learn about the rich craft heritage of the region, and artists who are stretching the boundaries of their craft with modern, innovative techniques.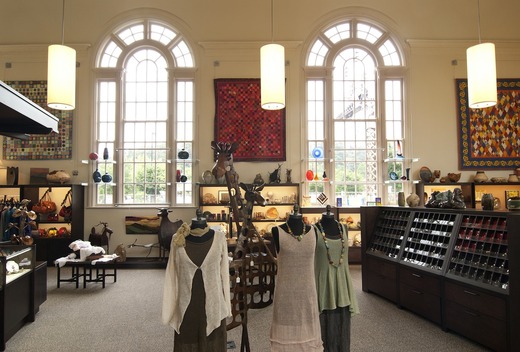 ---
Southern Highland Craft Guild - Folk Art Center Asheville
Milepost 382 Blue Ridge Parkway, Asheville, NC • Visit website An educational, non-profit organization that was founded in 1930 for the
purpose of creating a network and market for mountain craftspeople. Today,
guild membership stands at more than 900 artists from a nine-state region in
the Southern Highlands.
---
The Center for Craft, Creativity & Design Asheville
67 Broadway Street, Asheville, NC • Visit website
On display October 2015, 'Made in WNC' examines the legacy of craft-based industry (textiles, pottery, and furniture) in Western North Carolina and their influence on today's artists and designer-makers.
Benchspace Gallery
free, open to the public
check Website for details
Tue -Sat 10 am-6 pm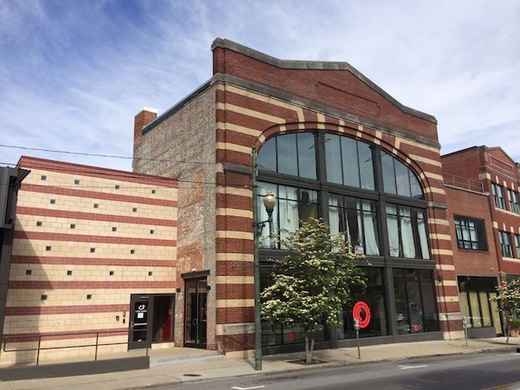 ---
The Village Potters Asheville
191 Lyman Street, #180, Asheville, NC • Visit website
The Village Potters, one of the Premier Potteries in Western North Carolina, is home to the working studios of six reknown potters, a fully equipped Teaching Center and three showrooms featuring their exquisite ceramics. Demonstrations are almost always available as we're always working!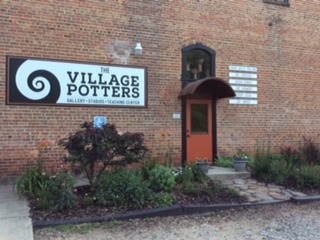 ---
Van Dyke Jewelry and Fine Craft Asheville
29 Biltmore Ave, Asheville, NC • Visit website
We are a retail gallery located in the heart of downtown Asheville, North Carolina.
We feature all manner of local art and fine craft and host gallery strolls and demonstrations on occasion.
---
Mica Gallery Bakersville
37 N Mitchell Avenue, Bakersville, NC • Visit website We are a cooperative gallery of fine crafts. We promote our individual members as fine craft artists year round and make a special push during ACW. In store, website, and social media platforms are utilized to bring a greater understanding of how craft enhances one's life.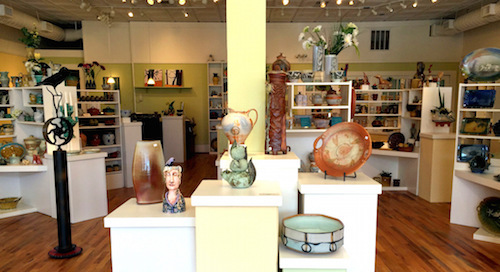 ---
Seven Sisters Gallery Black Mountain
117 Cherry St, Black Mountain, NC • Visit website
We are an American Craft Gallery
---
Parkway Craft Center at Moses Cone Manor Blowing Rock
Milepost 294, Blue Ridge Parkway, Blowing Rock, NC • Visit website Parkway Craft Center is one of six shops of the Southern Highland Craft Guild and features work from over 300 Southern Appalachian craftspeople. Work on display includes clay, glass, leather, fiber, jewelry, wood, natural materials, paper and metal.
---
Yummy Mud Puddle Burnsville
264 Clear View Lane, Burnsville, NC • Visit website
The Yummy Mud Puddle includes John D. Richards, an extremely mixed media sculptor, Claudia Dunaway, potter, and Kathryn Lynch who works with textiles. Located just outside of Burnsville, we also offer a "handmade" vacation rental for visitors to the crafts of area of Western North Carolina.

---
Haywood Community College Clyde
185 Freedlander Dr, Clyde, NC • Visit website
Haywood Community College's Creative Arts programming offers an innovative, affordable, groundbreaking craft education.
Offering a 2yr degree or diploma track as well as continuing education classes and workshops year-round, there is something for everyone! Come see for yourself.
---
Flow Marshall
14 South Main Street, Marshall, NC • Visit website
Flow is a fine craft gallery in the little river town of Marshall, NC offering local and regional handcraft in pottery, jewelry, clothing, body care, furniture and woodwork, woven and quilted items, painting, photography, sculpture, and stationery and book arts.
Last year, our event "Synesthesia," an exploration of the influence of the senses in artmaking, won recognition for Most Innovative Event.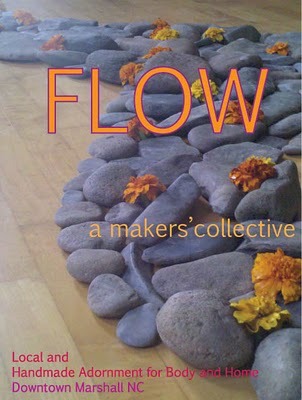 ---
Spruce Pine Potters Market Spruce Pine
31 Cross Street, Spruce Pine, NC • Visit website
A unique gathering of our region's greatest potters and clay artists October 10th and 11th, 2015. Enjoy wonderful food and beautiful handmade pottery on a colorful autumn weekend at the historic Cross Street Building in Spruce Pine, NC.
---
Local Cloth Swannanoa
106 Woodcreek Circle, Swannanoa, NC • Visit website • Jump to events page
Local Cloth is a non-profit organization growing the fiber economy in a 100 mile circle around Asheville, NC. We hold exhibits and fashion shows featuring work by local fiber artists who use local fiber, and monthly educational and networking events. Members include farms, shops and artists.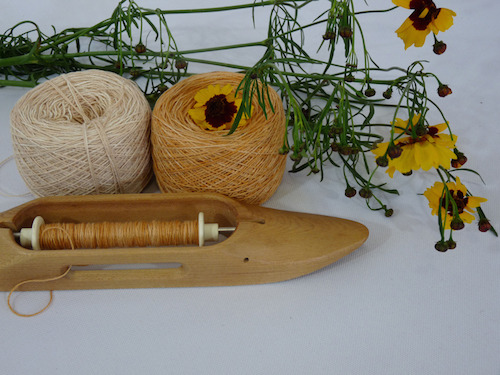 ---
Tyson Graham Pottery Tryon
6148 Peniel Rd, Tryon, NC • Visit website
Tyson Graham is a potter living and working in Tryon, NC, under the mentorship of Claude and Elaine Graves of Little Mountain Pottery.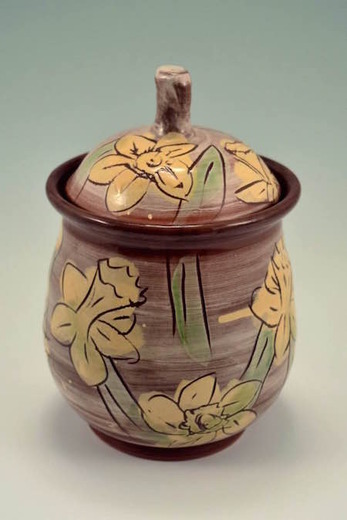 ---
Come join us....We will be celebrating ACW during the whole month of October!