Plan to visit us during October 4-13, 2019 for American Craft Week's 10th anniversary!
Our 2019 Participants & Events include:
---
Alexander, VanDyke and Lehnert Jewelers Asheville
1 Page Avenue, The Grove Arcade, Asheville, NC
---
APPALACHIAN CRAFT CENTER Asheville
10 N. Spruce St., Asheville, NC • Visit website
Hand-crafted, functional, North Carolina pottery and other traditional Southern Appalachian Crafts in wood, fiber, and glass. We also carry etching by Jay Pfeil and face jugs!
Regional craft shop that has been in business for forty years, representing 150 crafts studios.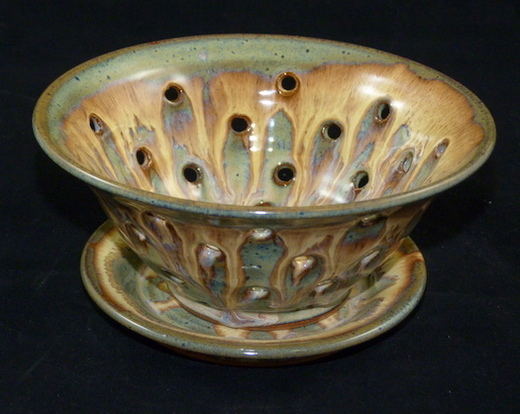 ---
Arbitrary Forms Studio Asheville
10A Meadowview Road, Asheville, NC • Visit website
To celebrate American Craft Week, Arbitrary Forms Studio, the studio of ceramic artist Robert Milnes will be open:
Friday, October 4 from 12-4pm
Saturday-Monday October 5-7 from 10-4pm
25% discount on select items in the studio these days.
Ongoing studio processes during the open studio hours include handbuilding, throwing, and press molding forms.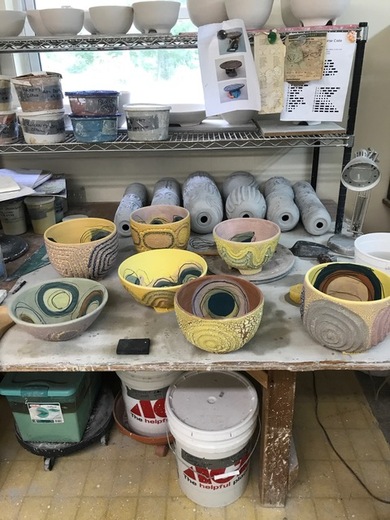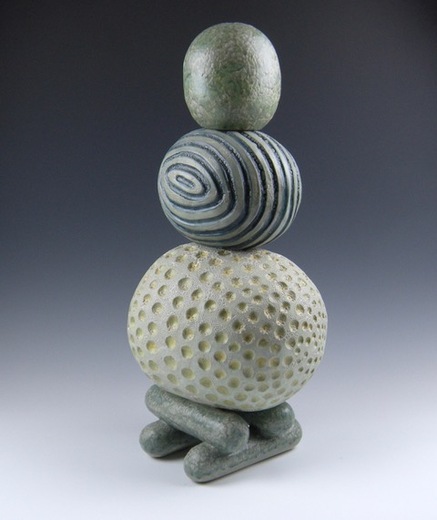 ---
Ariel Gallery Asheville
19 Biltmore Avenue, Asheville, NC • Visit website
Asheville's Ariel Gallery is the area's premier fine craft cooperative, featuring 12 full time professionals working in ceramics, glass, jewelry, furniture, fiber and turned wood.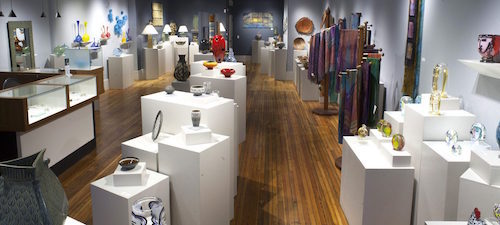 ---
Art Connections with Sherry Masters Asheville
PO Box 8186, Asheville, NC • Visit website • Jump to events page
Art Connections will have tours offered during ACW! this is a perfect way to explore the area and see studios off the beaten path.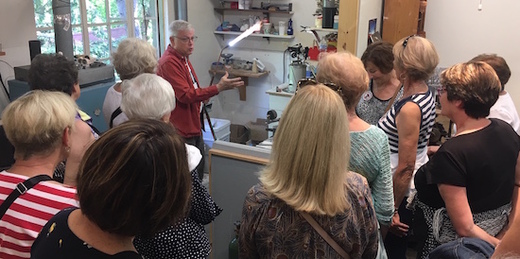 ---
Asheville Area Arts Council Asheville
207 Coxe Ave., Asheville, NC • Visit website
The Asheville Area Arts Council is the collective voice for the arts, advancing Buncombe County by delivering resources, developing innovative collaborations, and fostering creativity in the community.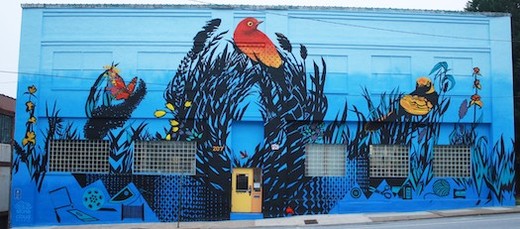 ---
Asheville Art in the Park Asheville
Pack Square Park, Asheville, NC • Visit website
What will I see at Asheville Art in the Park?
At the event you are sure to find the finest in handcrafted art that Asheville Area Artists have to offer. Skilled workers of Glass, Ceramics, Wood, Jewelry, Metal, and more make their shops open to display to the public at every market.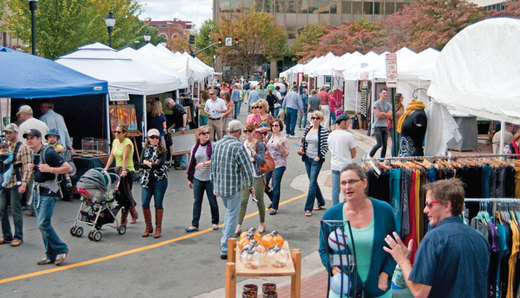 ---
Azalea Bindery Asheville
One Brookgreen Pl, Asheville, NC • Visit website
Saturday, Oct 12, 10am-3pm: Azalea Bindery will demonstrate classical bookbinding and paper marbling. We will show you how the text of a book is bound and married to its cover. You'll see how paint is dropped on to water, combed into colored patterns, and printed becoming the decorative end sheets used in our books.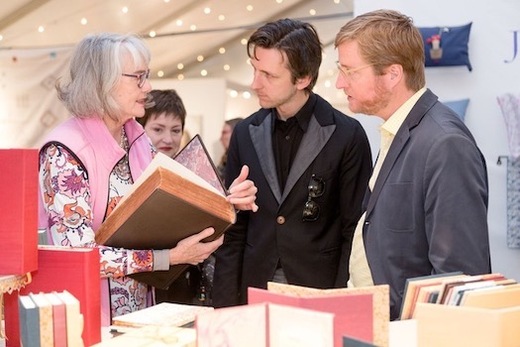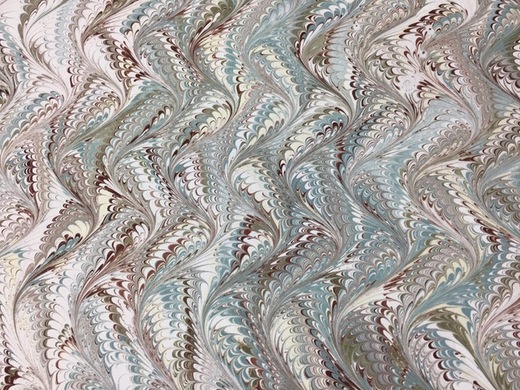 ---
Byers McCurry Studio Asheville
21 Woodbury Road, Asheville, NC • Visit website
Byers McCurry Studio is the working studio/ gallery of artists Ed Byers and Holden McCurry. We are pleased to be featured in the ACW current 'Number 10 Showcase' online exhibit.
During American Craft Week we are represented at Grovewood Gallery and the Southern Highland Craft Guild shops in Asheville, NC.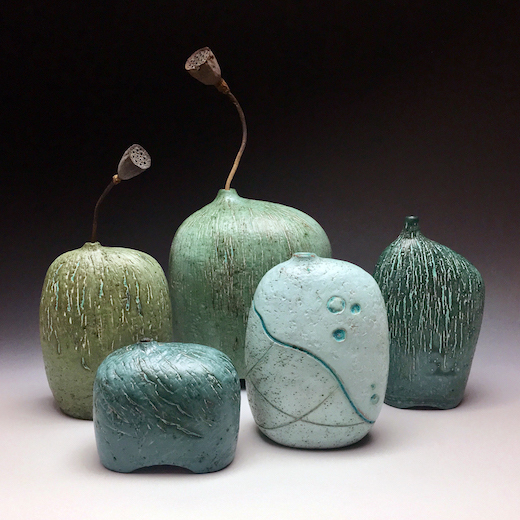 ---
Center for Craft Asheville
67 Broadway St, Asheville, NC • Visit website • Jump to events page
Center for Craft is dedicated to advancing the field of craft through fostering new ideas, funding craft scholarships, and backing the next generation of makers, curators, and critics. We serve makers, museums, academics, and the local community investing in Field Building and Creative Placekeeping.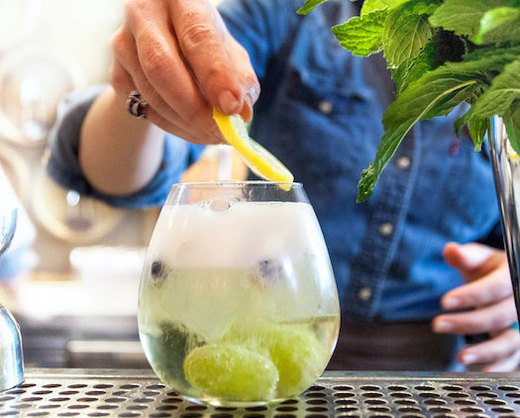 ---
Erica Stankwytch Bailey, Metal and Mineral Asheville
207 Coxe Ave, Studio #9, Asheville, NC • Visit website
Open Jewelry Studio on the South Slope of downtown Asheville, NC in the Refinery Creator Space. Jeweler Erica Stankwytch Bailey designs and creates sterling silver handmade jewelry with gemstones.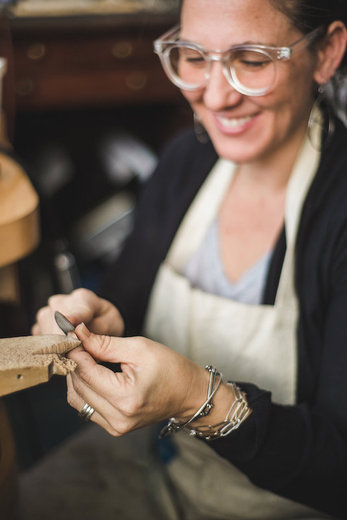 ---
Grovewood Gallery Asheville
111 Grovewood Rd, Asheville, NC • Visit website
Grovewood Gallery is nationally recognized for its dedication to fine American art and craft. Join us for Spoonin': A Showcase of Handcrafted Spoons during our American Craft Week celebration.This exhibition will include both functional and sculptural works in wood, iron, steel, and copper.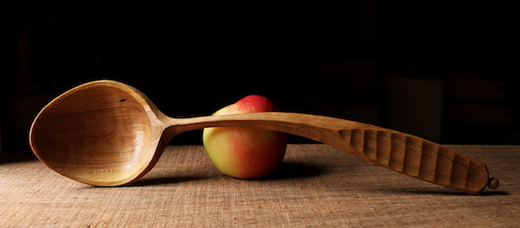 ---
Local Cloth Asheville
207 Coxe Avenue, Studio #11, Asheville, NC • Visit website • Jump to events page
Local Cloth is a non-profit dedicated to education, collaboration and innovation in the local fiber community. Our studio in Asheville's Refinery brings artists and farmers together to learn and collaborate in our ongoing fiber arts classes and events, as well as a gathering space for members. We welcome everyone to experiment, innovate and learn a new skill during American Craft Week, and all year long. This week we're offering:
Oct 5. Two Colors, One Round: A beginning stranded colorwork knitting class
Oct 6. Recipes for Upcycling
Oct 12. Eco printing: Playing with nature's colors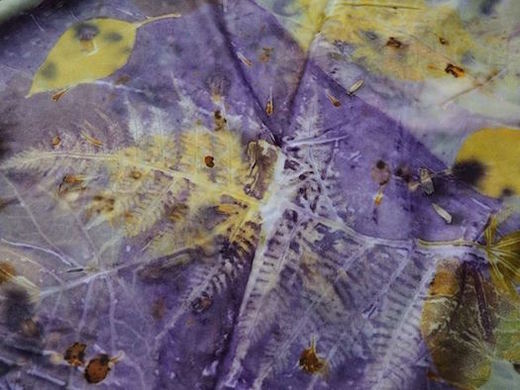 ---
Majik Studios Asheville
207 Coxe Avenue, Studio #13, Asheville, NC • Visit website • Jump to events page
Two Day Papermaking and Lamp Building Workshop
Saturday, October 5 and Sunday, October 6
Come to Majik Studios and learn the process of making paper, embedding WNC leaves and flowers and then use your own handmade paper to create a small free standing light for your home.
Tuition--$240
Contact the website to sign up!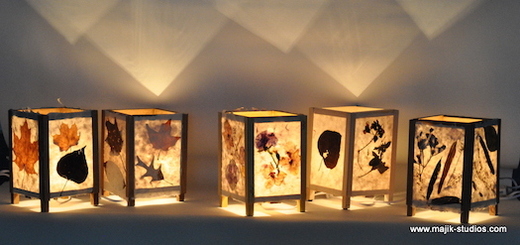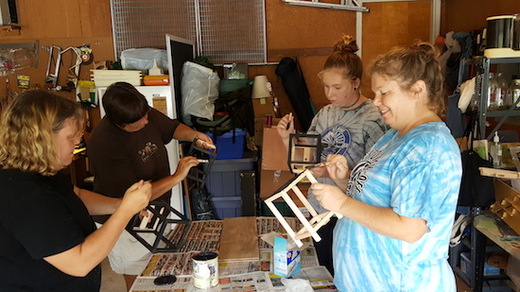 ---
Mountain Made Asheville
One Page Ave, Suite 123, Asheville NC * Visit website
This is our 10th year helping as a participant and sponsor celebrating American Craft Week and Mountain Made will be featuring a different craft/art each day.
These are the 10 categories of arts/crafts that Mountain Made will be featuring during the celebration week:
1. Books & Music
2. Fiber & Textiles
3. Furniture
4. Glass
5. Jewelry
6. Metal
7. Painting & Mixed Media
8. Photography
9. Pottery
10. Wood
Each day we will have a special display and possibly an artist doing a live demo. It will be great fun so join us.
---
North Carolina Glass Center Asheville
140C Roberts Street, Asheville, NC • Visit website
"Revision" by Cole Johnson
Featured Artist Reception & Exhibition
Opening Reception: Saturday, October 12 | 5 - 8 pm
Exhibition Duration October 1 - November 30
"Respect for tradition, excellence in craftsmanship, and attention to detail: through my travels and experiences, these values have become ingrained into my work. Using both traditional and non-traditional techniques, I use glass as a means of expression as well as exploration. Looking at the history of the material and focusing on the importance of line, I am able to reach new levels of technical and artistic achievement.
From a personal perspective, creating is a powerful form of meditation for me. I look at the making process as very precious time. A time in which I have an opportunity to communicate with God, our creator. These moments, as well as my love for the process, are what continually pull me back to the studio."
Cole Johnson's first encounter with hot glass was at the Jackson County Green Energy Park in Dillsboro, NC. While attending college at Western Carolina University he spent all of his spare time in Dillsboro, interning and learning as much as he could about glass. After interning for a few years he moved to Adelaide, Australia where he worked as an Associate Designer in Glass for 2 years at The JamFactory. Upon returning Cole moved back to the beautiful mountains of North Carolina to continue his career in glass.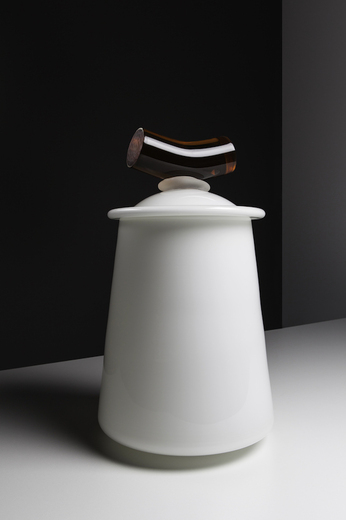 ---
Southern Highland Craft Guild Asheville
Milepost 382 Blue Ridge Parkway, Asheville, NC • Visit website • Jump to events
Cultivating fine craft since 1930
We welcome the attendees of American Craft Week to visit our galleries on the Blue Ridge Parkway for daily craft demonstrations from 10am-4pm.
Folk Art Center
Milepost 382 | Asheville, NC
Moses Cone Manor
Milepost 294 | Blowing Rock, NC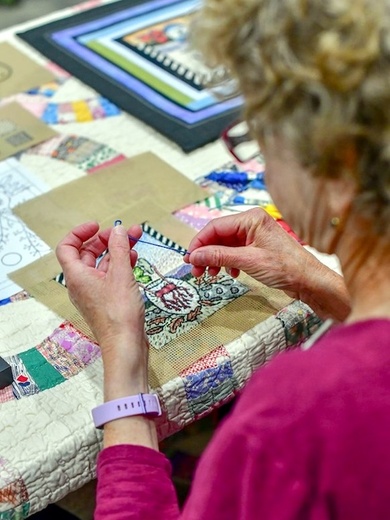 ---
Stephen Biggerstaff Asheville 222 Westover Drive, Asheville, NC
---
The Village Potters Clay Center Asheville
191 Lyman Street, #180, Asheville, NC • Visit website • Jump to events page
Throughout American Craft Week, you can join us for several special events:
Saturday, October 5: Master Series Demonstration Workshop with Cynthia Lee (tickets required) in handbuilding and surface design.
Saturday, October 12: Annual Multi-Kiln Opening, which will include new works from Oxidation, Reduction, Raku, and Wood-Ash Kilns. We will also have ongoing demonstrations in Raku, Throwing Large Pots, Surface Design, and more!
Saturday, October 12: We will also open a special exhibit: Women of Influence: honoring the women who shape us, in which the six Resident Potters of The Village Potters Clay Center have created new work paying homage to women who have influenced their lives and work.
---
Tom Reardon & Kathleen Doyle Asheville
111 Grovewood Road, Asheville, NC • Visit website
Saturday, October 5 we will open our studio to the public from 11AM to 4PM. There will be demos and conversation. Meet us, greet us, and see the inner workings of a fine jewelry studio. Ten percent of all sales will go to CERF (Craft Emergency Relief Fund).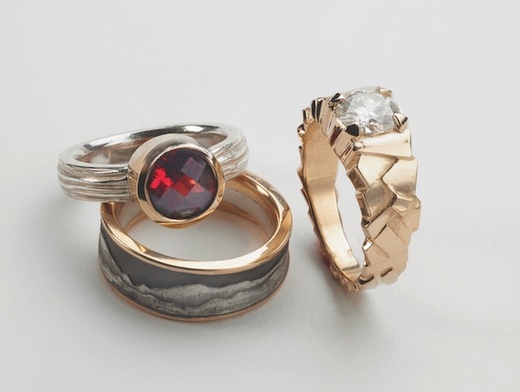 ---
MICA Gallery Bakersville
37 N Mitchell Ave, Bakersville, NC • Visit website
MICA is a contemporary craft cooperative gallery located in downtown Bakersville, NC. We will kick off American Craft Week with a town wide Art Walk from 4-7 pm, with food and festivities.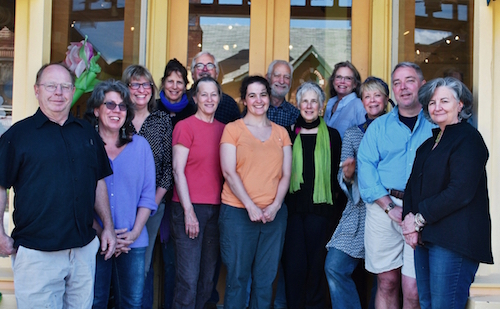 ---
Turtle Island Pottery Black Mountain
51 Cedar Creek Rd, Black Mountain, NC • Visit website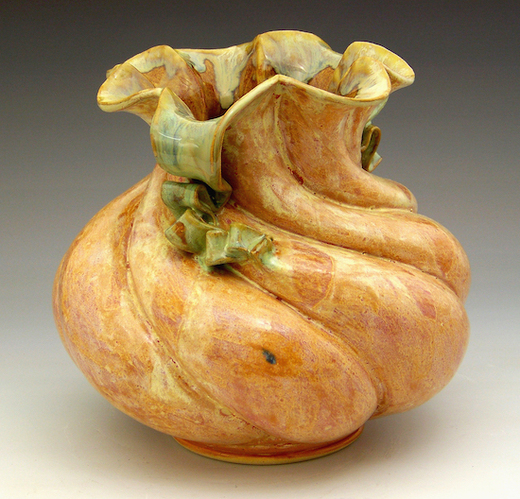 ---
John C. Campbell Folk School Brasstown
1 Folk School Road, Brasstown, NC • Visit website • Jump to events page
John C. Campbell Folk School provides experiences in non-competitive learning and community life that are joyful and enlivening. Located in scenic Brasstown, North Carolina, the Folk School offers year-round weeklong and weekend classes for adults in craft, art, music and dance.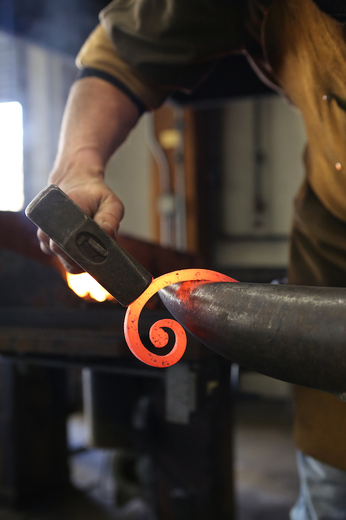 ---
Haywood Community College Clyde
185 Freedlander Drive, Clyde, NC • Visit website
HCC Creative Arts offers a 2 year professional crafts program and several year round continuing education creative arts classes. We will be offering a free Community Craft Day/Open House to celebrate ACW Saturday 10/5 from 10 - 2.
Jewelry: Cuttlebone Casting
Cuttlebone is the skeletal remains of the cuttlefish, yuck. The cuttlefish is a member of the mollusk family, somewhat squid like in appearance with ten tentacles, and a soft, mushy body, double yuck. However upon death and with due process of nature the skeleton of the cuttlefish becomes an interesting material in which you can cast metal, yeah! The cuttlebone is cut in half, sanded flat, then a design is carved into it along with an opening to receive the molten metal, and the two halves are bound together. The metal is then melted in a crucible and poured directly into the cuttlebone resulting in a cast metal object. Tour the jewelry lab and learn about the 2 year Jewelry program!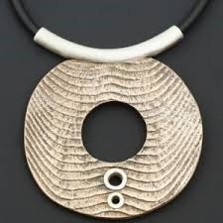 Clay: Hand-building and Wheel Throwing
Come marvel at the malleability of clay with students and faculty in the Professional Crafts Clay. We'll demonstrate hand-built and wheel thrown pottery techniques and discuss different types of clay and firing processes. Information about the Clay Program will be available!
Fiber: Indigo Dyeing, Felting & Weaving
The community is invited to join in and try their hand at indigo dyeing, felting and weaving – all of these fun fiber techniques will be on display and you can tour the Fiber lab which includes floor looms, AVL looms, a dye lab and a sewing lab. You'll also meet students and the instructor who can tell you all about the Professional Crafts Fiber program!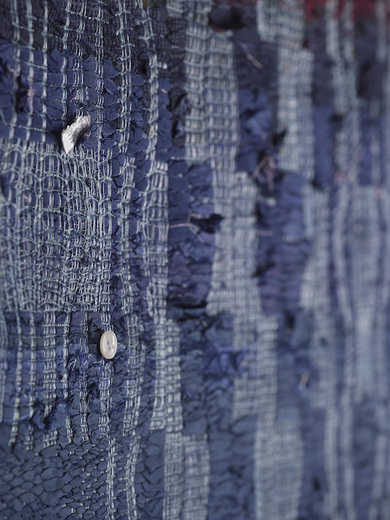 ---
Firefly Craft Gallery Flat Rock
2689 Greenville Hwy , Flat Rock, NC • Visit website
Firefly Craft Gallery has been a participant with American Craft Week for three years. We look forward to ACW every year. Firefly carries American Made fine art, fine craft, folk art, and gifts.
We have all handcrafted items chosen from the heart!
There's always something new at Firefly!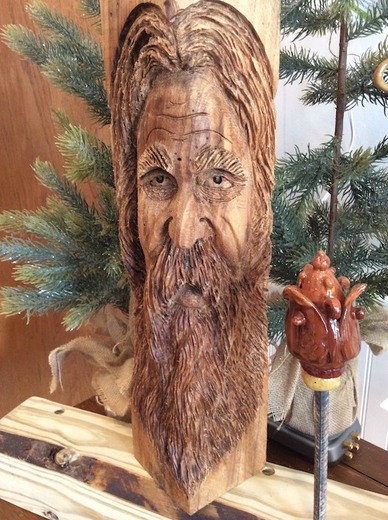 ---
Flow Gallery Marshall
14 S Main St, Marshall, NC • Visit website • Jump to events page
Flow Gallery, located across from the historic courthouse in downtown Marshall, NC announces its newest exhibit "Claiming Nature" by Emily Reason. The show, featuring Reason's clay pieces, will run from October 4 to November 2. An opening reception will be held on Friday, October 4 from 5:30pm to 7:30pm. "Claiming Nature" opens in conjunction with American Craft Week, a national movement to salute fine craft, which has declared Marshall a "Hidden Gem."
Reason says, "By pouring love and labor into my work, I aim to bring authority to it and reinforce its impact. I create images meant to awaken memory through the sensations and associations they suggest."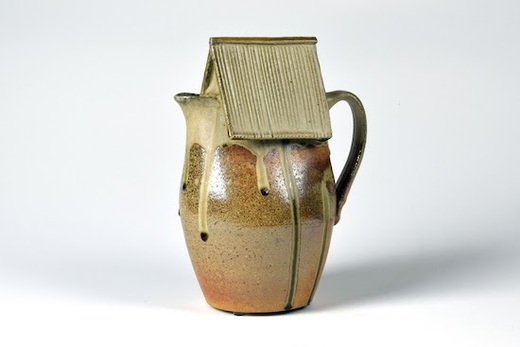 ---
Penland Gallery--Penland School of Craft Penland
3135 Conley Ridge Road, Penland, NC • Visit website
The Penland Gallery presents
Tradition of Excellence: Japanese techniques in contemporary metal arts
Curated by Hiroko Yamada
Tuesday October 1 – Sunday November 17
Reception Saturday October 5, 4:30-6:30 PM
---
Tyson Graham Pottery Tryon
6148 Peniel Rd, Tryon, NC • Visit website • Jump to events page
The 44th annual Little Mountain Festival will be Saturday, October 12th, from 10am until 4pm. This event has been a part of American Craft Week for 10 years, and features guest artists, mountain music, and a kiln opening and artist talk at 11am with potter Tyson Graham.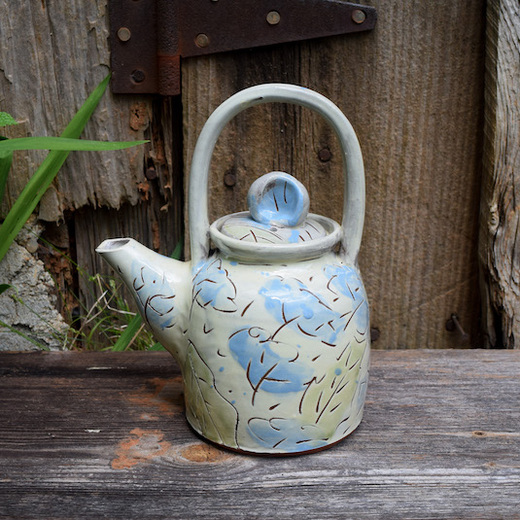 ---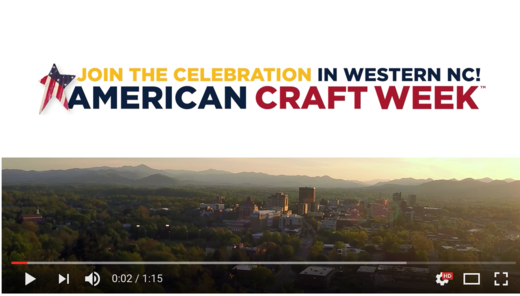 Click here for a short video of American Craft Week in Western North Carolina...to give you a preview of what to expect and enjoy!
---
---
Our American Craft Week in Western NC group worked on a few videos to tell our story of the rich craft heritage in our region. See the Craft Heritage of WNC video here.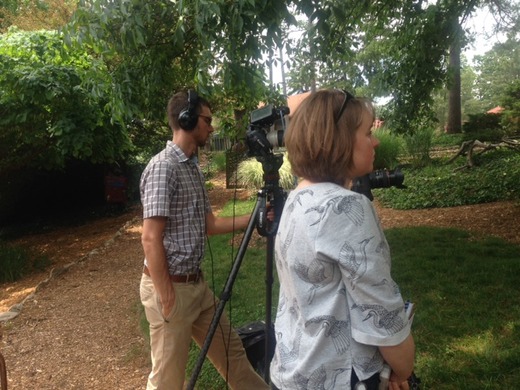 We look forward to celebrating American Craft Week with you this year!