We have many events planned: special exhibitions, demonstrations, tours, festivals, open studios, kiln openings and more! See details below:

Click here for a short video of American Craft Week in Western North Carolina...to give you a preview of what to expect and enjoy!
---
Our 2018 Participants:

2nd Annual Beaverdam Studio Tour Asheville
Beaverdam Road, Asheville, NC • Visit website
The 2nd Annual Beaverdam Studio Tour is a self-guided tour of artists studios in North Asheville's beautiful Beaverdam Valley. Our tour dates for 2018 are Saturday, Oct 28: 10AM - 5PM
and Sunday, Oct 29 : NOON - 5PM.
We are ceramists, painters, jewelers, sculptors, glass and textile artists.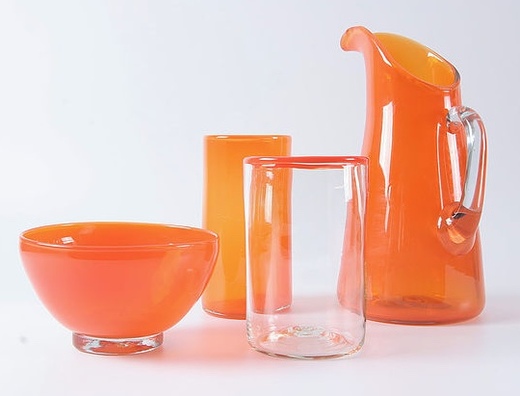 ---
Alexander & Lehnert & VanDyke Jewelry Asheville
1 Page Ave, Suite 142, Grove Arcade, Asheville, NC • Visit website
We will be displaying handmade jewelry by 5 local jewelers
---
Arbitrary Forms Studio Asheville
10A Meadowview Road, Asheville, NC • Visit website • Jump to events page
Full time ceramic studio, focusing on vessels and sculptures based on volumetric shapes with surfaces that explore communication, cognition, and energy. For American Craft Week the studio will be open October 9th -10th from 12:00-4:30pm. Come and enter the raffle for a ceramic bowl!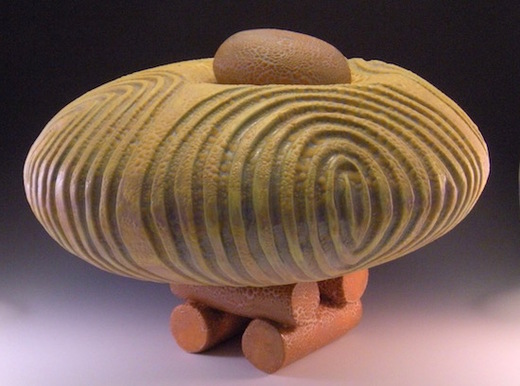 ---
Ariel Gallery Asheville
19 Biltmore Ave, Asheville , NC • Visit website
Asheville's original fine craft gallery. Eleven fine craft artist in the heart of the downtown art district.
---
Art Connections with Sherry Masters Asheville
524 N Griffing Blvd., Asheville, NC • Visit website , Jump to events page
Art Connections offers art studio tours in the western NC region!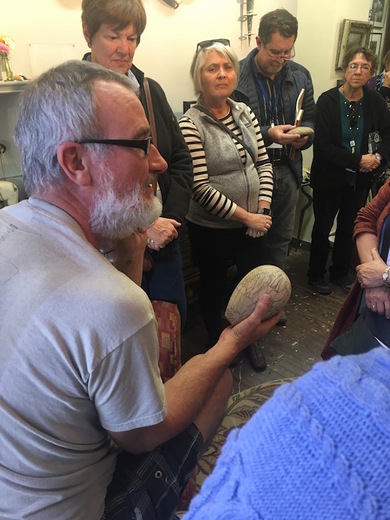 ---
Asheville Area Arts Council Asheville
207 Coxe Avenue, Asheville, NC • Visit website
The Asheville Area Arts Council is the collective voice for the arts, advancing Buncombe County by delivering resources, developing innovative collaborations, and fostering creativity in the community.
---
Asheville Art in the Park Asheville
Pack Square, Downtown, Asheville, NC • Visit website
Asheville is known as the hub of artistic activity that radiates throughout the area. Vacationers marvel at the city as it's arts and culture oozes out of everyside of the artcentric mountainous region.Come start your next artistic adventure in the center of Asheville in Pack Square Park.
---
Azalea Bindery Asheville
1 Brookgreen Pl, Asheville, NC • Visit website
Open studio day on October 10 (10a - 4p) with book binding and paper marbling demonstration.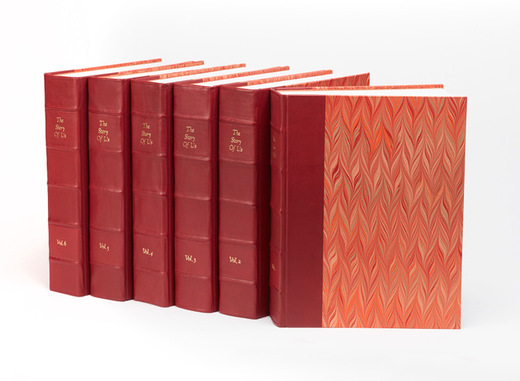 ---
Byers McCurry Studio & Gallery Asheville
21 Woodbury Road, Asheville, NC • Visit website
We are a ceramic and mixed media studio of two collaborating artists, Ed Byers and Holden McCurry. Byers McCurry Studio & Gallery will be open to the public October 9th, 10th & 11th during the hours of 10 am to 4 pm.
Visitors are welcome and can expect to see us hand building clay sculpture, finishing and painting, and can view finished ceramic and encaustic artwork for purchase in our private gallery. We are located 10 minutes north of downtown in beautiful Beaverdam Valley.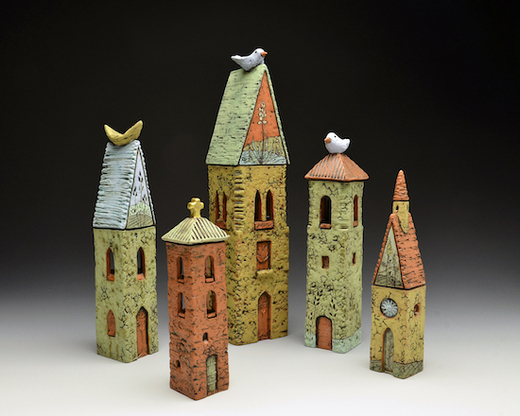 ---
Center for Craft Asheville
67 Broadway St., Asheville, NC • Visit website
Center for Craft advances the understanding of craft by supporting research, critical dialogue, and professional development. Visit the Center's gallery, a craft destination in the heart of downtown Asheville investigating contemporary practices of making through exhibitions, tours and workshops.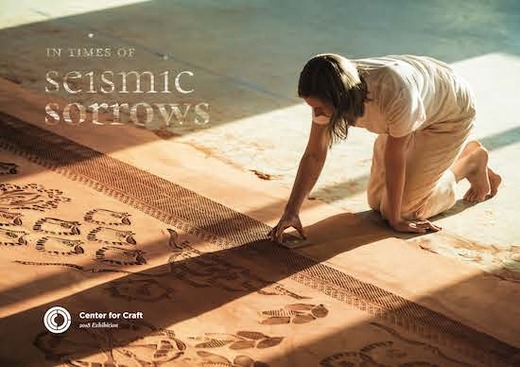 ---
Grovewood Village Asheville
111 Grovewood Rd, Asheville, NC • Visit website • Jump to events page
Visit Asheville's historic arts and crafts destination! Our 11-acre property, listed on the National Register of Historic Places, is home to Grovewood Gallery, working artist studios, a sculpture garden, Golden Fleece restaurant, the Biltmore Industries Homespun Museum, and an antique car museum.
---
Local Cloth Asheville
207 Coxe Ave, #11 , Asheville, NC • Visit website
Local Cloth is a 501(c)3 non-profit organization dedicated to growing the fiber supply chain in Western North Carolina and enhancing the lives of those who make their living in fiber industries. We support a thriving community consisting of farmers, fiber artists, suppliers, designers/sewists, educators.
---
Mountain Made Asheville
1 Page Ave, #123, Asheville, NC • Visit website
The Mountain Made gallery is located in the heart of downtown Asheville, inside the Grove Arcade. Featuring the work of more than 150 craftspeople and professional artists, Mountain Made is one of the finest art galleries and handcraft gift shops in the city. Mountain Made specializes in supporting only those writers, artists and master craftspeople who live and work in the towns and communities in the surrounding Blue Ridge Mountains of Western North Carolina.
---
NC Glass Center Asheville
140 Roberts St, Asheville, NC • Visit website • Jump to events page
The North Carolina Glass Center is a nonprofit dedicated to education, exploration, and collaboration in all forms of glass. We offer daily demonstrations, workshops and a gallery which represents over 20 of our glass artists and instructors. Come visit or take a class today.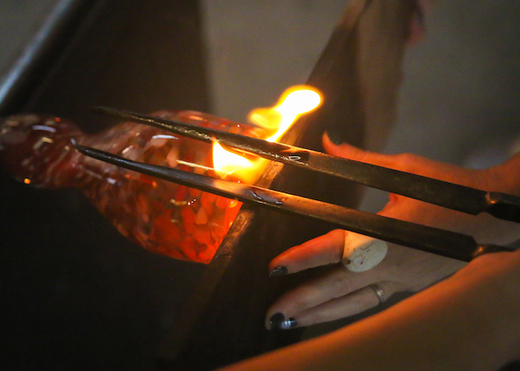 ---
Southern Highland Craft Guild - Biltmore Village Asheville
26 Lodge Street, Asheville, NC • Visit website
Preserving the architecture of the historic Biltmore-Oteen Bank, the Guild's gallery cultivates a creative culture in the Village. Built in 1928, the brick Art Deco-inspired building served as the bank for the Vanderbilt's idyllic village near their Biltmore estate. Nearly a century later, the Guild's newest gallery continues to complement its tradition of excellence in craftsmanship. Vaulted ceilings welcome the window's natural light on quilted textiles and hand-soldered stained glass panels. The Village's charm spills into the gallery with the opportunity to meet Guild makers throughout the year at special events hosted by the local community.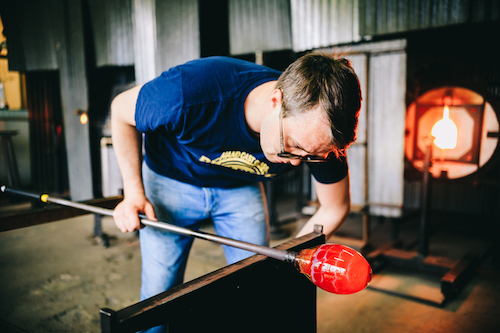 ---
Southern Highland Craft Guild - Tunnel Road Asheville
930 Tunnel Road, Asheville, NC • Visit website
Celebrating the time-honored traditions of craftsmanship, east Asheville's iconic 1950s stone cottage upholds family and innovation. Originally the headquarters of the Southern Highland Craft Guild, this quaint cottage carries on the tradition of handmade legacies. Tucked in with local businesses on Tunnel Road, the gallery displays a variety of one-of-a-kind gifts for friends, family, and loved ones. Leather-bound journals, beeswax luminary candles, and glass vases hold stories to share from the Southern Appalachians. Sit for a spell in one of the front porch rocking chairs to enjoy the neighborhood atmosphere.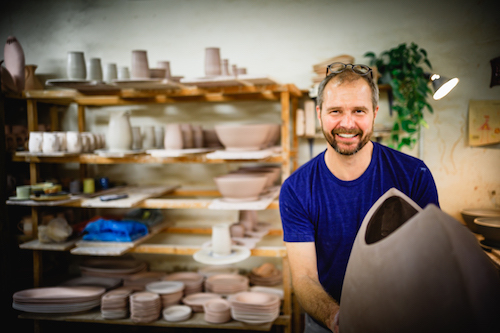 ---
Southern Highland Craft Guild-Folk Art Center Asheville
Milepost 382 Blue Ridge Parkway, Asheville, NC • Visit website
In 1980, the Southern Highland Craft Guild moved its headquarters to the Blue Ridge Parkway from downtown Asheville. The vision to build a space for authentic connection between makers and the public is now among the top experiences in Asheville. Spend time with Guild members demonstrating in the lobby and peruse work from nearly 300 makers. Follow the quilt-lined ramp upstairs to explore the dynamic exhibitions, permanent collection, and library. Events throughout the year invite visitors outside on the hill behind the Center to experience fine craft.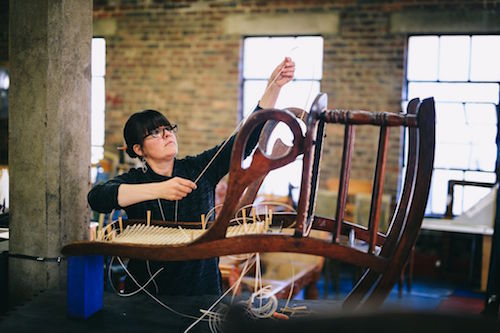 ---
The Village Potters Asheville
191 Lyman Street, #180, Asheville, NC • Visit website • Jump to events page
Multi-Kiln Opening Extravaganza: Watch master potters throw big, carve surfaces, and pull pots out of the fire. Full facility tours, special sales to benefit our scholarship fund, and info on our classes and advanced ceramics programs. A day devoted to experiencing all aspects of making pottery.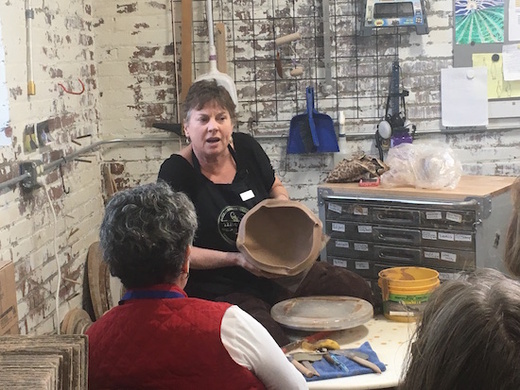 ---
Tom Reardon and Kathleen Doyle Asheville
111 Grovewood Rd, Asheville, NC • Visit website
Studio artists in metals at Grovewood Village for 24 years.
We will welcome both locals and visitors a peek into our studio, demonstrations of some jewelry processes, and our story of being American Craftsmen for 45 years.
11-5 next Sat Oct 13th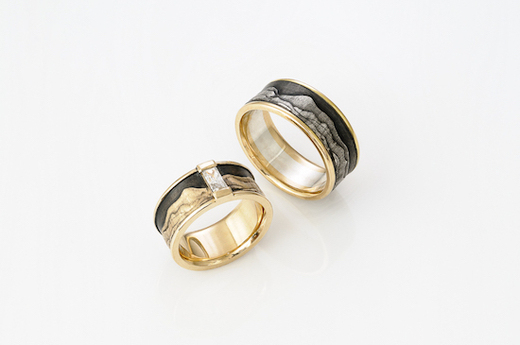 ---
Mica Bakersville
37 N. Mitchell Ave., Bakersville, NC • Visit website • Jump to events page
Mica, a cooperative gallery located in downtown Bakersville NC, showcases the stunning work of its 13 members. On display and available for sale are functional and sculptural ceramics, glass, fiber, metal and paintings. Mica will host a variety of pop-up events during ACW to honor our patrons.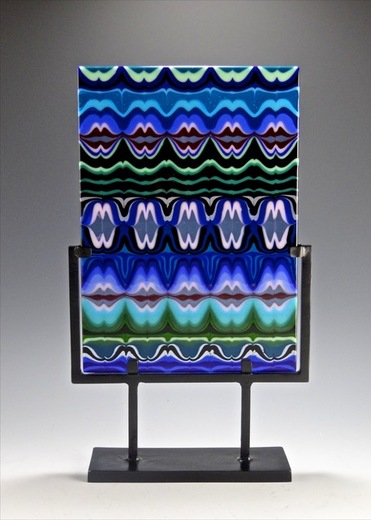 ---
Southern Highland Craft Guild - Moses Cone Manor Blowing Rock
Milepost 294 Blue Ridge Parkway, Blowing Rock, NC • Visit website
With abundant natural beauty at the Cone estate, the Guild bridges the landscape with its people in a splendor of craftsmanship. At the turn of the century, Moses and Bertha Cone built their home, nestled among the mountains with vast views of the Blue Ridge. For over six decades, the Guild and the National Park Service have opened the house to the public each spring. Turned bowls, ceramic tableware, woven garments, and more handmade crafts are displayed throughout the first floor in different rooms. Come enjoy our seasonal craft demonstrations on the front porch while soaking up the views.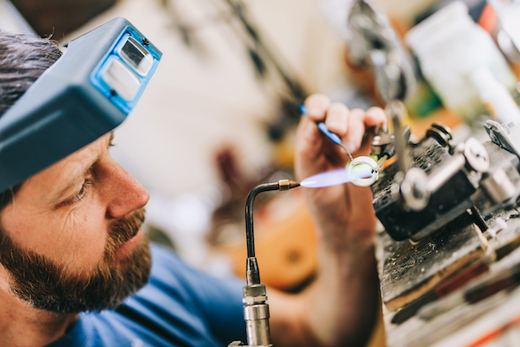 ---
John C. Campbell Folk School Brasstown
One Folk School Rd, Brasstown, NC • Visit website • Jump to events page
On October 6 & 7 The Folk School celebrates our 44th annual Fall Festival! You are invited to this treasured celebration of Appalachian culture. Visit over 250 fine craft exhibitors, watch 30+ artisans demonstrate traditional and contemporary crafts. Enjoy music and dance performances on both days.
---
Yummy Mud Puddle Burnsville
264 CLEAR VIEW LANE, Burnsville, NC • Visit website • Jump to events page
Two days of demonstrations by extremely mixed media artist, John D. Richards plus printmaking and pottery by Claudia Dunaway. Fabric artist, Kathryn Lynch will also demonstrate her incredible sewing skills. Yummy treats and libations will be offered.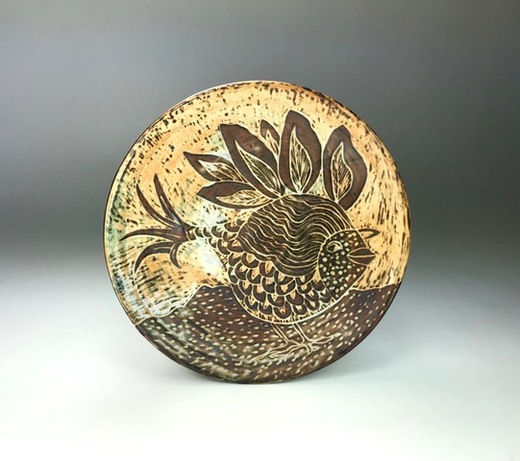 ---
Lucy Clark Cedar Mountain
8 Easy St, Cedar Mountain, NC • Visit website
I am a professional artist specializing in hand build ceramics in Western North Carolina. I have currently have a working studio and gallery in Brevard, NC., called Artists @ Work.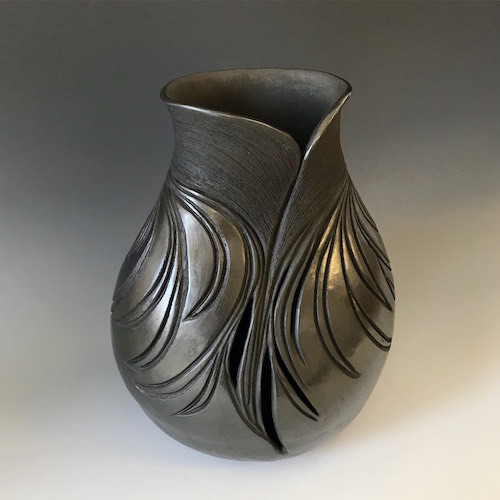 ---
Chimney Rock State Park Chimney Rock
431 Main St, Chimney Rock, NC • Visit website
Our stores carry many local made goods. We are proudly promoting the WNC artisan community.
---
Firefly Craft Gallery Flat Rock
2689 'D' Greenville Hwy, Flat Rock, NC • Visit website
Firefly Craft Gallery carries American Made Fine Art, Fine Craft, Folk Art, and Gifts. We are located in the charming historic town of Flat Rock, NC.
During American Craft Week we will have special exhibitions by many of our local artists. The exhibitions will be on Saturday, October 6 and Saturday, October 13 from 12:00 - 4:00 pm. Come see fiber artists, stained glass artists, wood carvers and more. Enjoy sweet tea and cookies while you watch the artists at work on their crafts.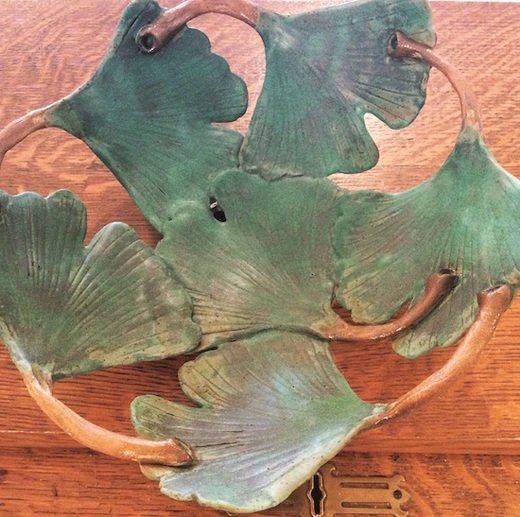 ---
The Gallery at Flat Rock Flat Rock
2702A Greenville Highway, Flat Rock, NC • Visit website
The Gallery at Flat Rock presents finely curated contemporary art, crafts and gifts in all mediums. We offer an ongoing schedule of fun and thought-provoking events geared for the entire community and create opportunities for artists, collectors and friends to learn and connect with each other.
On view in the gallery from October 9 - 14 is "The Artful Table" using fine crafts made by our gallery artists.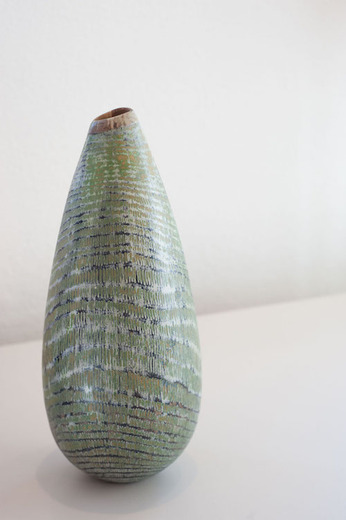 ---
Flow Marshall
14 S Main Street, Marshall, NC • Visit website
Flow Gallery, located in historic downtown Marshall, announces its newest exhibit "A Sense Of Place", Interpretations by Kari Morton and Lauren Rutten. The show, which features nineteen photographs and five quilt wall hangings depicting life in Madison County, will run from October 5 to November 7. An opening reception will be held on Friday, October 5 from 5:30pm to 7:30pm. Our hours are Tuesday through Saturday 10 - 4 pm.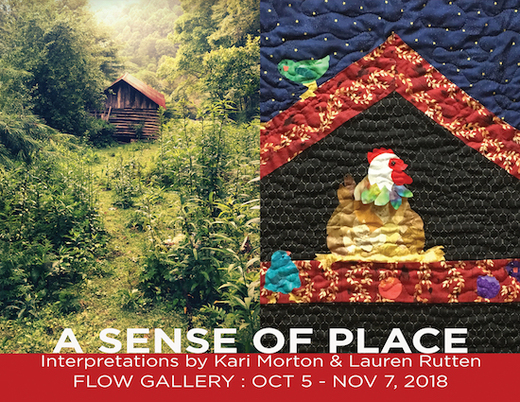 ---
Arrowhead Gallery and Studios Old Fort
78C S. Catawba Ave, Old Fort, NC • Visit website
Arrowhead Gallery and Studios (AGS) is a showcase of artists and artisans from Old Fort and the surrounding communities in Western North Carolina. In addition to Gallery displays, shows and competitions, AGS also offers classes and workshops in a variety of art and craft disciplines.
---
Penland Gallery and Visitors Center Penland
3135 Conley Ridge Road, Penland, NC • Visit website • Jump to events page
In addition to work by dozens of artists affiliated with Penland School of Crafts, the Penland Gallery presents an exhibition of work by photographer Christopher Colville and mixed-media sculptor Maggie Jaszczak and a smaller show by ceramist Eleanor Anderson and woodworker Ellie Richards.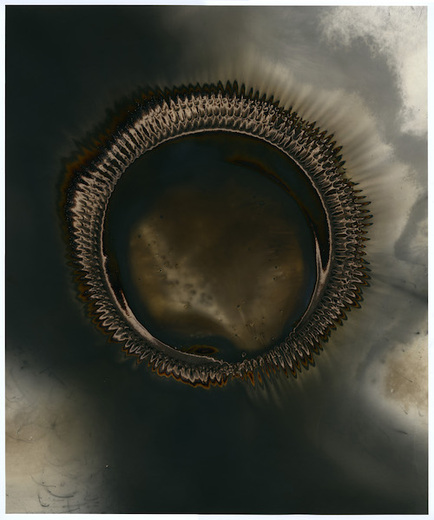 ---
Tyson Graham Pottery Tryon
6148 Peniel Rd, Tryon, NC • Visit website
Tyson Graham will host the Little Mountain Festival in Tryon, NC, on October 13th from 10am until 4pm. This annual event features a kiln opening at 11am, Old Time music and jams throughout the day, as well as guest artists and craftspeople. 2018 marks the 44th year of the Little Mountain Festival.
---
You can also keep up with Western NC events year round on Facebook! Please like us at - www.facebook.com/AmericanCraftWeekWNC/
---
Our American Craft Week in Western NC group worked on a few videos to tell our story of the rich craft heritage in our region. See the Craft Heritage of WNC video here.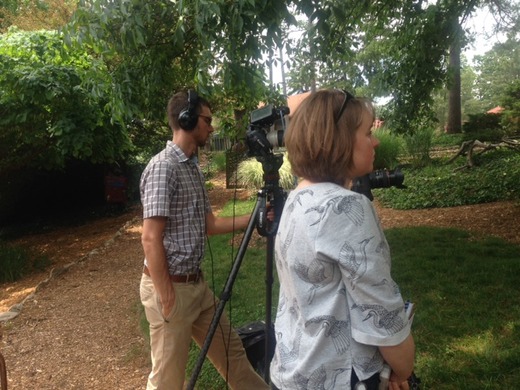 We look forward to celebrating American Craft Week with you this year!