Please scroll down for links and details on all of our events:
Customer Appreciation Week
Demonstrations
Blue Spiral 1
Firefly Craft Gallery
Grovewood Gallery
Local Cloth
Mountain Made
NC Glass Center
Southern Highland Craft Guild
Yummy Mud Puddle
Exhibitions
Asheville Area Arts Council
Blue Spiral 1
Flow Gallery
Penland School of Crafts
The Center for Craft, Creativity & Design
The Village Potters
Festivals/Fairs/Markets
Asheville Art in the Park
Campbell Folk School Fall Festival
Little Mountain Pottery & Music Festival
Spruce Pine Potters Market
Kiln Opening
Little Mountain Pottery & Music Festival
The Village Potters
Open Studios
Grovewood Studios
Local Cloth
Mary Carol Koester - Azalea Bindery
TRKD Portfolio Metalwork
Turtle Island Pottery - Maggie Jones
Workshops/Classes
Local Cloth
NC Glass Center

Click here for a short video of American Craft Week in Western North Carolina...to give you a preview of what to expect and enjoy!
---
Art Connections Asheville
, Asheville, NC • Visit website
Art Connections offers private group, curated tours to artist studios in Western NC. We will also take part in a special exhibition for ACW participants held at the Asheville Area Arts Council this October.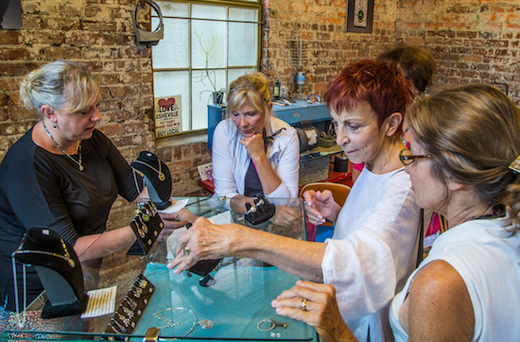 ---
Asheville Area Arts Council Asheville
207 Coxe Avenue, Asheville, NC • Visit website
The AAAC is the collective voice for the arts, advancing Buncombe County by providing access to resources, developing innovative collaborations, and fostering creativity in the community.
The Asheville Area Arts Council partners with the WNC ACW to collaborate on programs and help promote ACW.
---
Asheville Art in the Park Asheville
Pack Square Park, Asheville, NC • Visit website
Asheville Art in the Park will once again be providing access to some of the finest artists in the region with it's market series now in its eighth year. The event takes place on three consecutive Saturdays each June and October. Nationally known artists exhibit at this event and the best part is-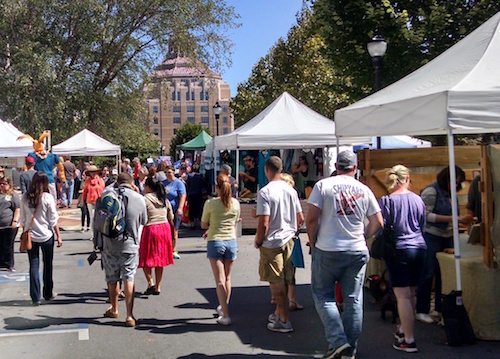 ---
Blue Spiral 1 Asheville
38 Biltmore Avenue, Asheville, NC • Visit website
The 15,000 square-foot gallery located in downtown Asheville, NC has been featuring exceptional works from Southern artists since 1991. Heather Allen Hietala works in a wide variety of media and she will give a hands on demonstration on October 6th, 6 - 7:30. She will have a display of sketchbooks and maquettes and will talk about her creative process.
About the show she will be featured in:
OUTSIDE INSPIRATION: GALLERY 2
Echoing the color, movement, and energy of the dramatic change of season in the Appalachian Mountains, six artists offer their unique representation of the cyclical natural world. Fine art and craft, both representational and abstract, exemplifies the breadth of regional talent.
ARTISTS:
Peter Alberice, abstract painting
Heather Allen Hietala, wood and mixed media
Patti Quinn Hill, basketry
Peggy Root, landscape painting
Akiko Sugiyama, paper and mixed media
Jennifer Zurick, basketry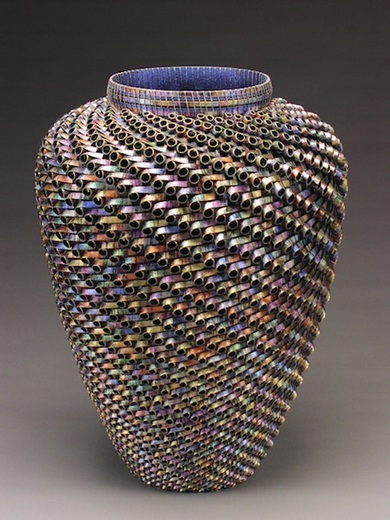 ---
Grovewood Gallery Asheville
111 Grovewood Road, Asheville, NC • Visit website
Established in 1992, Grovewood Gallery showcases American-made art and craft by more than 400 artists from across the U.S. The gallery is located in Grovewood Village, housed in the historic weaving and woodworking complex of Biltmore Industries, adjacent to Omni Grove Park Inn.

On October 7 (11am – 4pm), the resident artists at Grovewood Village will open up their studios to the public, allowing visitors to gain insight into their creative process and view their most recent works. Grovewood Gallery will also host craft demonstrations by Windsor chairmaker Elia Bizzarri on October 7 (11am – 4pm) and by fiber artist Susan Lenz on October 14 (11am – 4pm).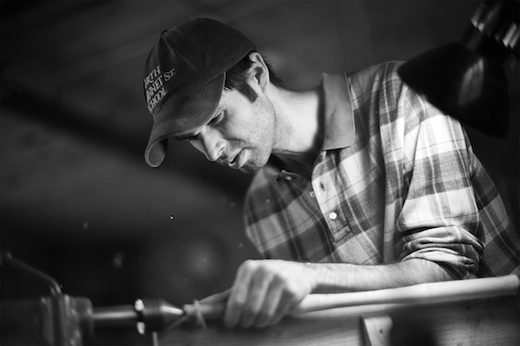 ---
Local Cloth Asheville
207 Coxe Avenue, Asheville, NC • Visit website, jump to events page
Visit our dye studio/classroom and register for weekend workshops taught by nationally recognized instructors from our Fibershed. Learn spinning, dyeing, weaving, felting, printing, knitting and other fiber arts. Browse hand-made textiles created from locally sourced, locally produced cloth, and see how we're growing the local fiber economy. See schedule of Local Cloth's ACW demonstrations, pop-up shops, and classes on the events link above!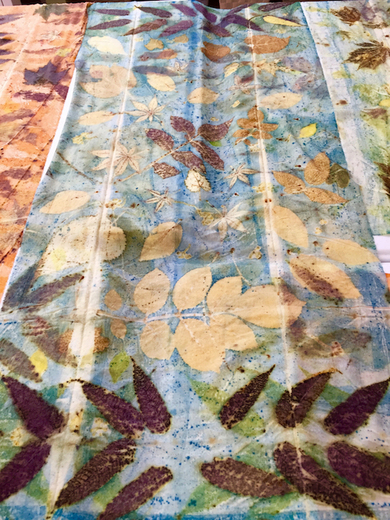 ---
Mary Carol Koester - Azalea Bindery Asheville
One Brookgreen Pl, Asheville, NC • Visit website
Mary Carol Koester makes books, albums, frames, boxes, urns, and more. On Tuesday, October 10, 2017, she will open my bindery to the public and demonstrate the many aspects of book binding, box making, and other related techniques and equipment.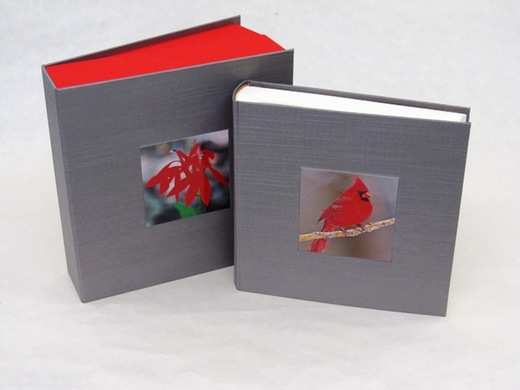 ---
Mountain Made Art Gallery Asheville
1 Page Ave., Suite 123, Asheville, NC • Visit website
Located in the heart of downtown Asheville, NC, we have worked hard to make MOUNTAIN MADE into one of the best art and craft galleries in the city. We currently feature the work of more than 150 master craftsmen and professional artists.
---
North Carolina Glass Center Asheville
140C Robert St, Asheville, NC • Visit website
The North Carolina Glass is an arts non-profit organization dedicated to education, collaboration and exploration in all forms of glass. We provide live demonstrations & a glass gallery 7 days/week and classes ranging from a 30 minute hands-on experience up to an 8 week intensive. Come by today!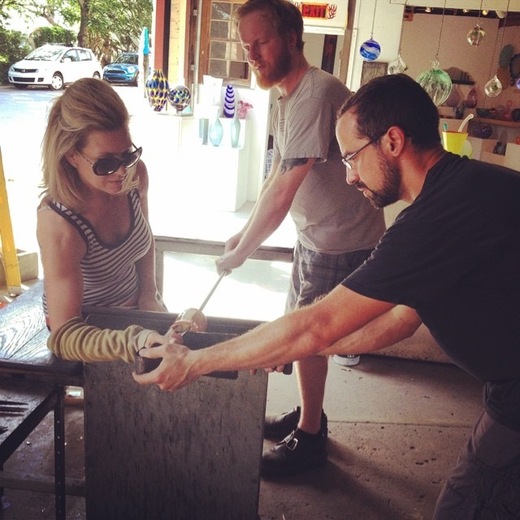 ---
Southern Highland Craft Guild Asheville
Milepost 382 Blue Ridge Parkway, Asheville, NC • Visit website
Cultivating the crafts and makers of the Southern Highlands for the purpose of shared resources, education, marketing, and conservation. The main headquarters at the Folk Art Center will have daily craft demonstrations throughout the week. In addition, Guild galleries showcasing work from nearly 200 artisans can be visited in Asheville and Blowing Rock at the following locations:
Biltmore Village, 26 Lodge Street, Asheville NC
Tunnel Road, 930 Tunnel Road, Asheville NC
Moses Cone Manor, 294 Blue Ridge Parkway, Blowing Rock NC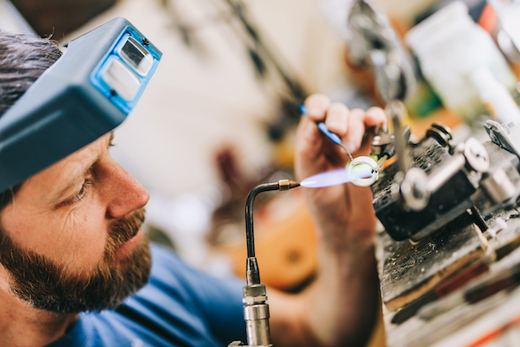 ---
The Center for Craft, Creativity & Design Asheville
67 Broadway Street, Asheville, NC • Visit website
The Center for Craft, Creativity & Design (CCCD) advances the understanding of craft by encouraging and supporting research, critical dialogue, and professional development in the United States.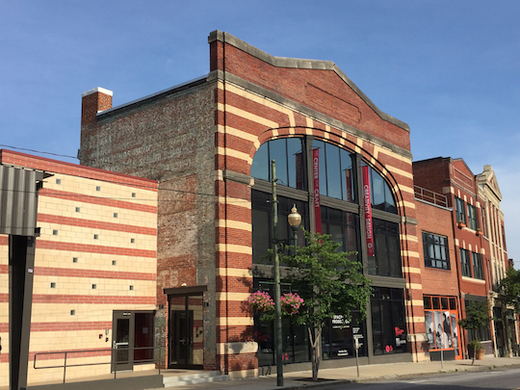 ---
The Village Potters Asheville
191 Lyman Street, #180, Asheville, NC • Visit website
The Village Potters is hosting a Raku firing, multi-kiln opening and sale/fundraiser for their scholarship program for their advanced ceramics program (Independent Study & Mentoring Program). This multi-kiln opening fundraiser is on Saturday, October 14, 2017 from 12:00 - 5:00pm. All proceeds from kiln opening and raku firing sales directly benefit the offering of scholarships to the next generation of potters. There will be large and small works for sale made by Sarah Wells Rolland, Judi Harwood, Lori Theriault, Melanie Robertson, and Karen Dubois. Come join us as we celebrate all things clay!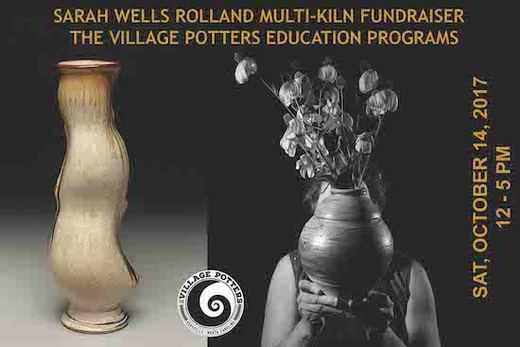 ---
TRKD Portfolio Metalwork Asheville
111 Grovewood Rd, Asheville, NC • Visit website
We have participated as artist-craftsmen in Asheville/American Craft Week for a
number of years. The property where we are as studio artists, Grovewood Gallery,
also participates.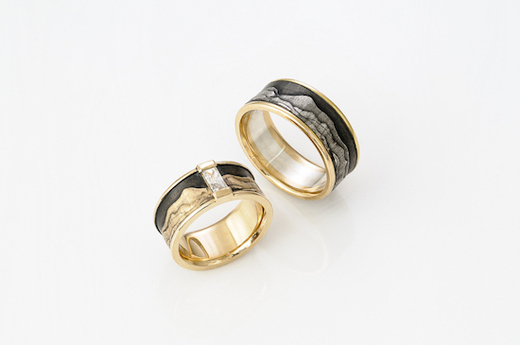 ---
Mica Bakersville
37 N. Mitchell Ave, Bakersville, NC • Visit website
Customer appreciation week at Mica. Refreshments and a chance to win a gift certificate from our members.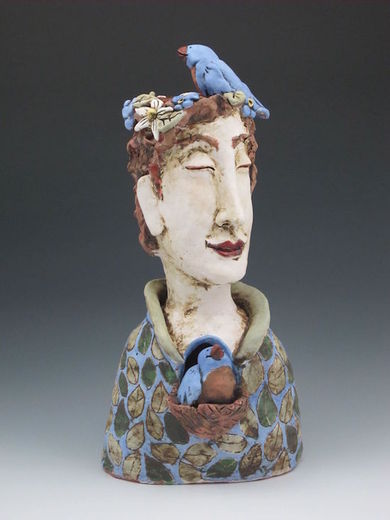 ---
John C Campbell Folk School Brasstown
One Folk School Rd, Brasstown, NC • Visit website
On October 7and 8 Our Annual Fall Festival will be celebrating it's 42nd year. This event celebrates our Appalachian Heritage featuring 200 craftspeople, live music, craft demonstrations, good food and much more!
The Folk School has been a proud sponsor of ACW in WNC for 8 years.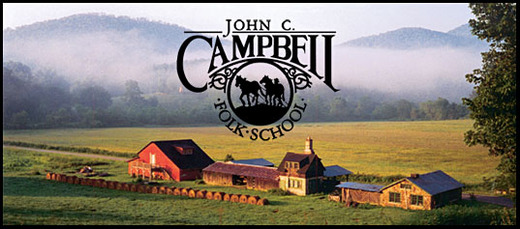 ---
Yummy Mud Puddle Burnsville
264 CLEAR VIEW LANE, Burnsville, NC • Visit website
The artists at the Yummy Mud Puddle will demonstrate their skills in pottery making and surface design, as well as assemblage sculpture in the Outsider Art category. Food, fun, and great conversation.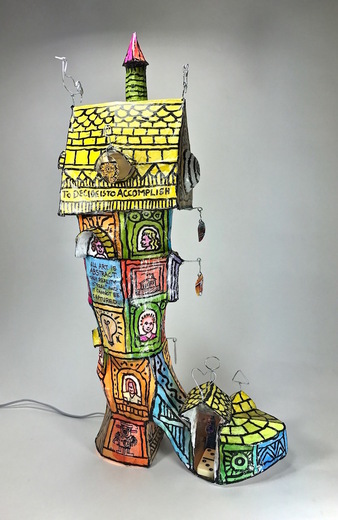 ---
Firefly Craft Gallery Flat Rock
2689 'D' Greenville Hwy, Flat Rock, NC • Visit website
Firefly Craft Gallery is a Made in America fine art, fine craft, & folk art gallery located in historic Flat Rock, NC. We will have artisans working on their crafts the weekend of the event. We'll also serve Willa's Famous Shortbread and sweet iced tea.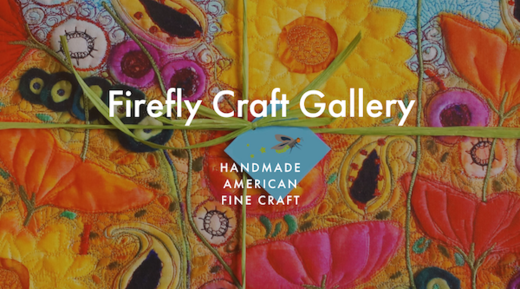 ---
Flow Gallery Marshall
14 S. Main Street, PO Box 923, Marshall, NC • Visit website
Flow Gallery features the hand crafted work of more than 60 local and regional artists. Located in the up and coming town of Marshall, Flow is a major anchor shop in the county seat.
We have participated in ACW for several years and won national recognition with our Synesthesia Show.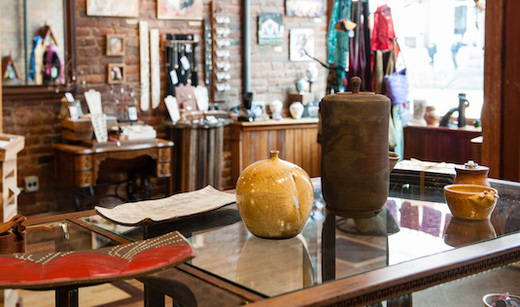 ---
Turtle Island Pottery Old Fort
Showroom location: 2782 Bat Cave Rd, Old Fort, NC • Visit website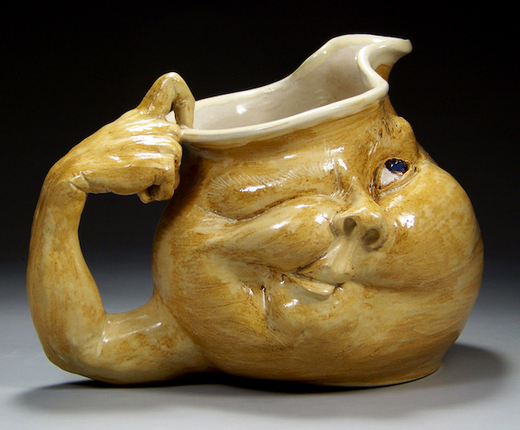 ---
Penland School of Crafts Penland
67 Doras Trail, Penland, NC • Visit website • Jump to events page
The Penland Gallery presents Conversation: What Remains, with installation work by textile artist Rachel Meginnes and ceramic artist Kelly O'Briant. Also, functional work in steel by Marc Maiorana in the Focus Gallery. Opening reception on Saturday, October 7, 4:30 - 6:30 PM
---
Spruce Pine Potter's Market Spruce Pine
Historic Cross Street Building, Spruce Pine, NC • Visit website
We are a group of 30 clay artists from Mitchell and Yancey counties NC that make the event, SPPM, always the second week of October. You will experience a rich variety from this group of amazing artists!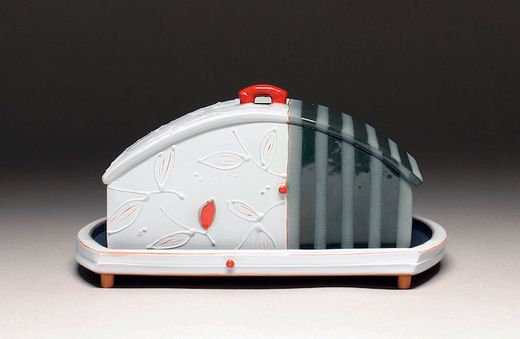 ---
Tyson Graham Pottery Tryon
6148 Peniel Rd, Tryon, NC • Visit website • Jump to events page
Tyson Graham is a potter and musician in Tryon, NC, and has participated in American Craft Week for the past three years. He will host the annual Little Mountain Festival on October 14th at his studio, which will feature live mountain music and guest artists. Graham's fall kiln opening will be at 11:00 during the festival.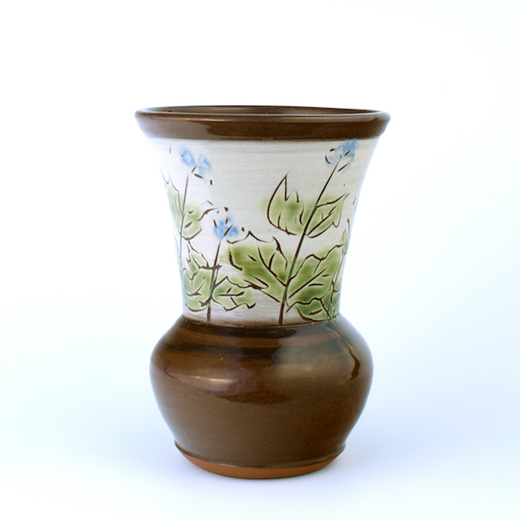 ---
You can also keep up with Western NC events year round on Facebook! Please like us at - www.facebook.com/AmericanCraftWeekWNC/
---
Our American Craft Week in Western NC group worked on a few videos to tell our story of the rich craft heritage in our region. See the Craft Heritage of WNC video here.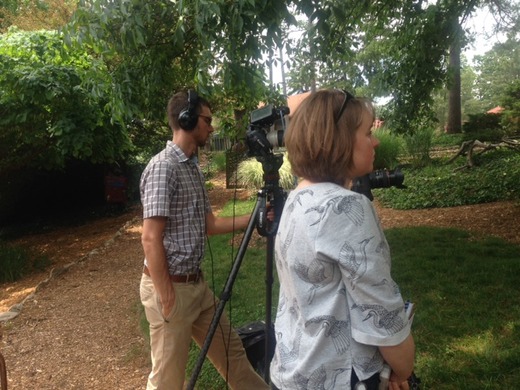 We look forward to celebrating American Craft Week with you this year!