What's happening in 2020 for American Craft Week?
That's a great question! At this time virtual events are being planned, with the hope of safe, in-person options. Stay tuned - American Craft Week will take place October 2-11!
At this time the 2020 WNC participants include:
---
Grovewood Village Asheville
111 Grovewood Rd, Asheville, NC • Visit website
Grovewood Village is located in the former weaving and woodworking complex of Biltmore Industries. Today, the historic property is home to Grovewood Gallery, working artist studios, the Biltmore Industries Homespun Museum, Golden Fleece restaurant, and Asheville's only antique car museum.
---
Majik Studios Asheville
207 Coxe Avenue, Studio #13, Asheville, NC • Visit website
---
The Village Potters Clay Center Asheville
191 Lyman Street, #180, Asheville, NC • Visit website • Jump to events page
---
Yummy Mud Puddle Burnsville
264 CLEAR VIEW LANE, Burnsville, NC • Visit website • Jump to events page
We are artist owners of the Yummy Mud Puddle in Burnsville, NC. John Richards is an extremely mixed media artist and Claudia Dunaway is a printmaker working primarily in woodblock prints. Our studios will be open as well as our gallery during ACW.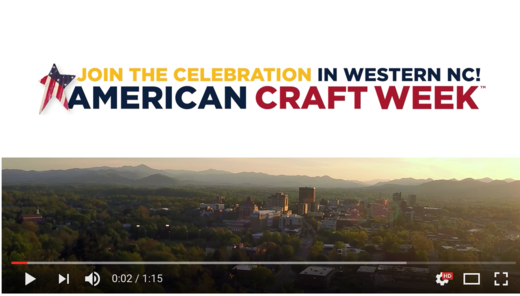 Click here for a short video of American Craft Week in Western North Carolina...to give you a preview of what to expect and enjoy!
---
---
Our American Craft Week in Western NC group worked on a few videos to tell our story of the rich craft heritage in our region. See the Craft Heritage of WNC video here.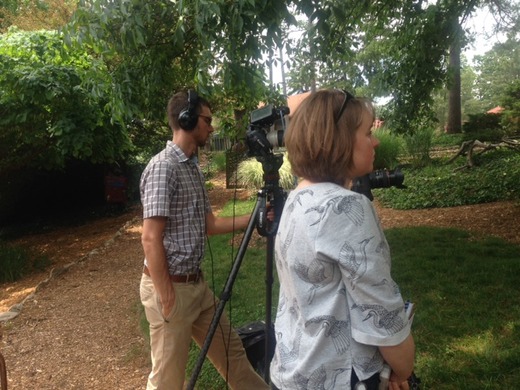 We look forward to celebrating American Craft Week with you this year!