American Craft Week is happening! October 2-11, 2020
Join us both for In-Person and Virtual Events in Western NC:
Our In-Person Events (scroll down to the listings for more details)
Appalachian Crafts - Blown glass demo w/Andrew Montrie, Fridays, Oct 2 & 9.
Local Cloth - Making handmade paper with mushrooms, Oct 3
Local Cloth - Making hat on a ball, felting, Oct 4
Local Cloth - Dying cotton & cellulose fibers, Oct 8
Local Cloth - Block printing, Oct 9
Local Cloth - Eco-printing, Oct 11
Majik Studios - Marbling demonstrations, Oct 2, 5, 9, specific times to sign up
Mountain Made - Public graffiti painting, daily
NC Glass Center - Exhibition: Perception by Sam Spees, daily
Doe Ridge Pottery - Exhibition: Mountain Views by Potters of the Blue Ridge, daily
Firefly Craft Gallery - Big Sale of American craft items, daily
Flow Gallery - Exhibition Parallels and Intersections, by Barry Rhodes and Ruby Bock. Opening reception, Oct 2.
---
Our Virtual Events (scroll down to the listings for more details)
Center for Craft - Tour the exhibition Crafted Roots with curator Michael Hatch, Oct 1
Crazy Green Studios - Live Zoom demo w/Q&A, registration required, Oct 6
Local Cloth - Handwork circle - Fridays Oct 2 & 9
Local Cloth - Virtual studio tour with Pam Granger Gale, marbling artist, Oct 10
Majik Studios - Marbling demonstrations, Oct 2, 5, 9, specific times to sign up
The Village Potters Clay Center - Virtual kiln openings, Oct 3
---
The 2020 WNC participants include:
Appalachian Crafts Asheville
10 North Spruce Street Ste. 120, Asheville, NC • Visit website
Appalachian Craft Center has been located in downtown Asheville for forty years. We sell crafts from over 150 artists mostly located in NC. We will have a blown glass demonstration by Andrew Montrie on Friday Oct 2nd and 9th from 1 until 5.
---
Arbitrary Forms Studio Asheville
10a Meadowview Road, Asheville, NC • Visit website
Robert Milnes owns Arbitrary Forms Studio where he produces sculptures and vessels that are shown in galleries in North Carolina and Texas. This fall, I will be preparing for the PMA Contemporary Craft show (Nov. 5-8) and a solo show at PDNB Gallery in Dallas. Both virtual events! Studio open by appointment.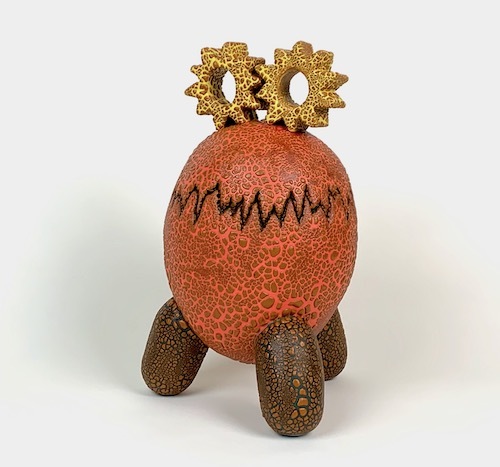 ---
Center for Craft Asheville
67 Broadway St, Asheville, NC • Visit website • Jump to events page
Center for Craft is a national nonprofit organization advancing the field of contemporary craft by supporting research, critical dialogue, and professional development in the United States. The Center's galleries are free and open to all. For updated operation hours, go to centerforcraft.org/visit.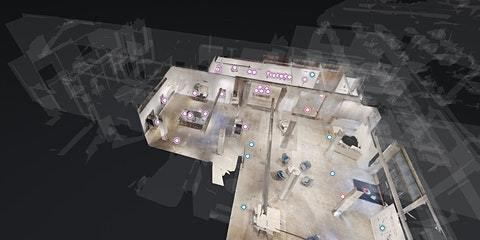 ---
Crazy Green Studios Asheville
191 Lyman Street, #180, Asheville, NC • Visit website • Jump to events page
Crazy Green Studios, aka Lori Theriault, is located within The Village Potters Clay Center, and will be participating in their annual Multi-Kiln Opening Celebration on Saturday, October 3, where she will have a live-streamed kiln opening during the day's events.
On Tuesday, October 6, at 12Noon Eastern, Lori is teaching a Live Zoom Demonstration: "Why You Want to Throw Off the Mound (Hump?)" - There will be live Q&A during the demonstration, and participants will have access to the recording for 90 days following the demonstration. Early Bird pricing is available, so even if you can't be there at noon on October 6, you can secure your copy of the demo at Early Bird prices and have it for 90 days! Register here.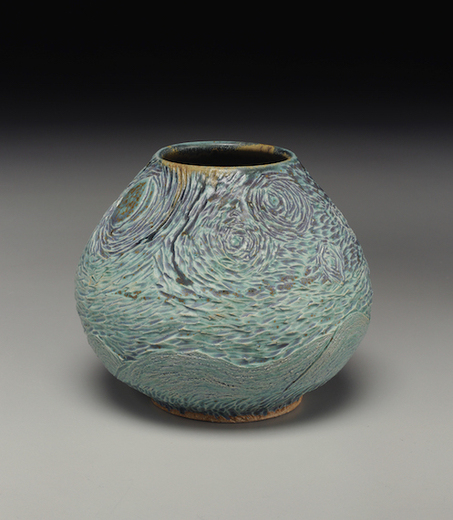 ---
Grovewood Village Asheville
111 Grovewood Rd, Asheville, NC • Visit website
Grovewood Village is located in the former weaving and woodworking complex of Biltmore Industries. Today, the historic property is home to Grovewood Gallery, working artist studios, the Biltmore Industries Homespun Museum, Golden Fleece restaurant, and Asheville's only antique car museum.
---
Local Cloth Asheville
207 Coxe Ave. #11, Asheville, NC • Visit website • Jump to events page
We are a non-profit organization dedicated to growing the fiber supply chain in WNC and enhancing the lives of those who make their living in fiber industries. We support a thriving community consisting of farmers, fiber artists, suppliers, sewists, educators, and a small scale fiber mill.
Classes offered during American Craft Week:
Handwork Circle - Fridays Oct 2 & 9, 4pm - 6pm (virtual) Join us via Zoom for coffee or tea, conversation, and quiet handiwork. Suggestions: knitting, crocheting, hand sewing, sock darning, embroidery or any other portable project you have going lending itself to a get together. Let's exchange ideas and chit-chat! Every Friday for the foreseeable future from 4-6pm. Bring. Yourselves, a mug, and your ongoing work. Also optional: bring a piece of your finished work to show others what your interests are.

MycoPaper - Making Handmade Paper with Mushrooms - Oct 3, 1 - 4pm (in studio)
With the ecological challenges our world is facing, now more than ever, mushrooms are a vital and relevant queendom to understand, cultivate, and forage. Mushrooms are a great alternative to cellulose-based paper. Using polypore mushrooms and DIY paper making techniques participants will make their own mycopaper in addition to learning how to find, and ethically forage, for paper-friendly mushrooms.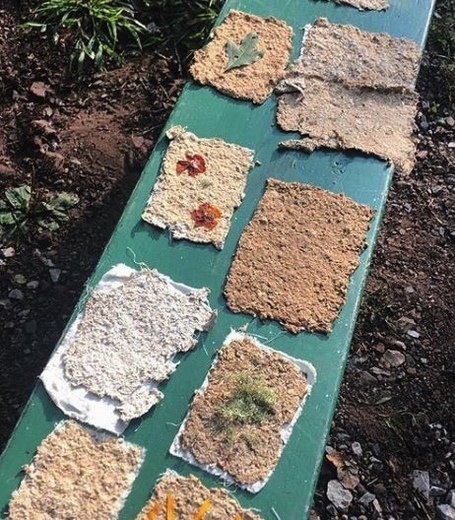 Hat on a Ball - Oct 4, 9am - 4pm (in studio) Students will learn felting basics by making a beret or cloche with a roll up or flared brim.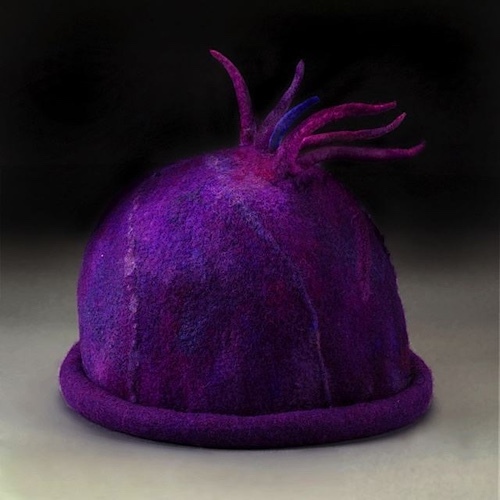 Dye Lab - Dyeing Cotton and Cellulose Fibers with Fiber Reactive Dye- Oct 8, 1pm - 5pm (in studio) Join us for a fun afternoon, working on your own projects. We're changing things up this month, as we head into summer, using fiber reactive dye on cotton, rayon, linen and other cellulose fabric. Bring a white or pastel t-shirt, leggings, blouse or underpants and we'll experiment with ice dyeing and shibori (japanese version of tie-dye). Plan to leave your items overnight to set the dye, and return on the following day (Wednesday) to rinse.Experienced acid dye user are welcome to do their own thing.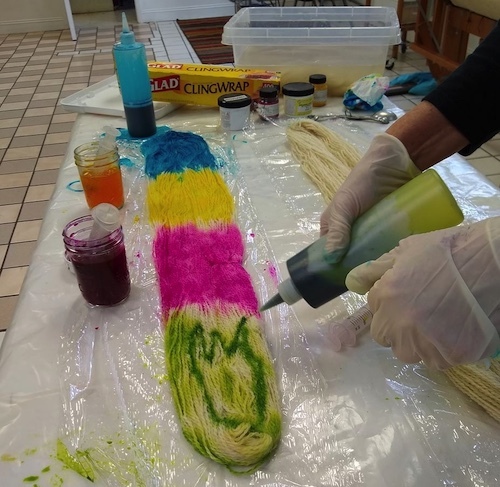 Block Printing on Fabric - Oct 9, 9am - 4pm (in studio) In this full day class students will explore the world of block printing on fabric. We will design and carve print blocks and experiment with printing them on different fabrics. Students will learn how to print blocks using one or more colors. There are so many wonderful things that can be created! The goal for this class is for students to feel comfortable with the basics of printing on fabric so they can continue printing at home.
Eco-Printing on Cellulose Fiber - Oct 11, 10am - 5pm (in studio) Eco-printing is a contact printing technique. Leaves are placed over mordanted fiber and rolled tight in a bundle. Next boiling or steaming the bundle transfers the tannins from within the leaves to the fiber. Beginner experience.
Instruction on pre treatment (mordanting cellulose fiber) will be given and explained. However, fabric used for class will be pre-mordanted ready for use. We will experiment with medium weight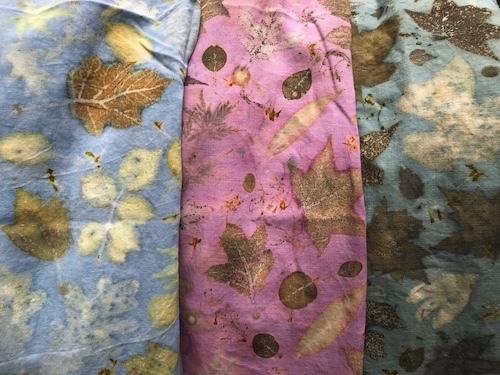 Virtual Studio Tour with Pam Granger Gale - Saturday, Oct 10, 2-3pm
Join us for a virtual afternoon with Pam Granger Gale at Majik Studios. Pam Granger Gale is a National Board Certified Elementary art teacher, a profession she has loved for thirty one years. After retiring in 2016, Pam continued teaching and sharing her knowledge of papermaking and marbling, two ancient methods of creating useful items.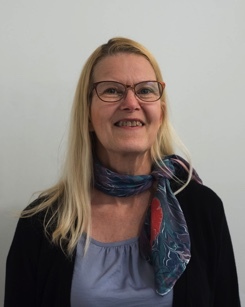 ---
Majik Studios Asheville
207 Coxe Avenue, Studio #13, Asheville, NC • Visit website • Jump to events page
Come and watch as master marbler Pam Granger Gale demonstrates the process of floating paint on a thick water surface. She will be creating original scarves for sale. A limited number of people can join in-person at the studio (with mask on), or you can join virtually.
Friday, October 2, Monday, Oct. 5, and Friday October 9. The hours are 10-11; 11-12; 1-2; or 2-3 each day. Sign up for one of the free one hour long demo sessions at the Majik Studios website link here.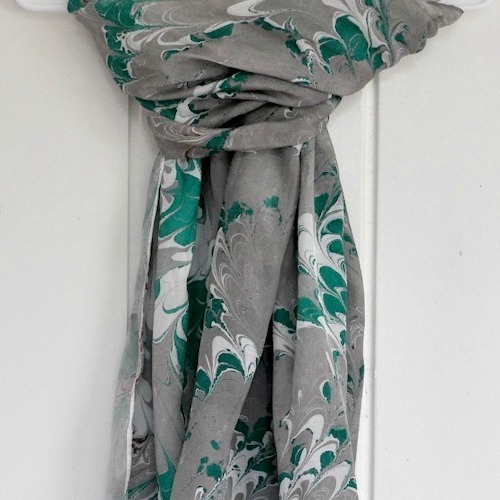 ---
Mountain Made Asheville
1 Page Ave., Suite 123, Mountain Made, Asheville, NC • Visit website
Mountain Made is located in the historic Grove Arcade and during ACW we will have a public "Graffiti" Painting Project in the store and doing a book of poetry or thoughts on "The Year 2020" that could be funny or serious. We will put the book together and offer it for donations to a charity.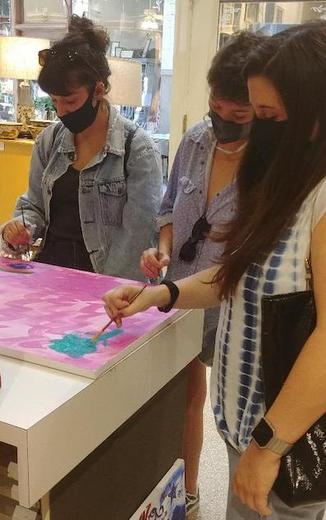 ---
North Carolina Glass Center Asheville
140C Roberts Street, Asheville, NC • Visit website
North Carolina Glass Center Featured Artist Exhibition
Perception by Sam Spees
Exhibition Duration: October 1 - November 29, 2020
Samuel Spees is an artist, designer, and craftsman from Dayton Ohio. While pursuing football at Centre College, he was drawn to the process of glassmaking, which became his new favorite 'sport.' His practice embodies the mental process and physical techniques of glassmaking to create work that is playful, experimental, and technical.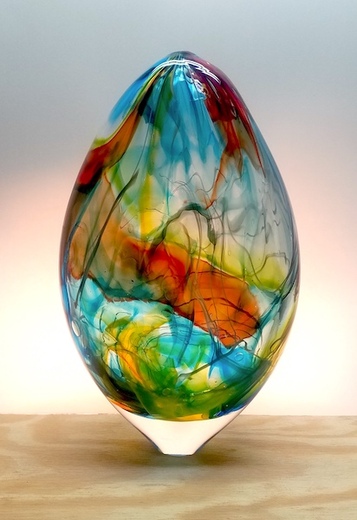 ---
The Village Potters Clay Center Asheville
191 Lyman Street, #180, Asheville, NC • Visit website • Jump to events page
Annual Multi-Kiln Opening Celebration at The Village Potters Clay Center
We may not be able to gather in person, but our Multi-Kiln Opening is still The Village Potters Clay Center's biggest event of the year and will take place on Saturday, October 3, 2020!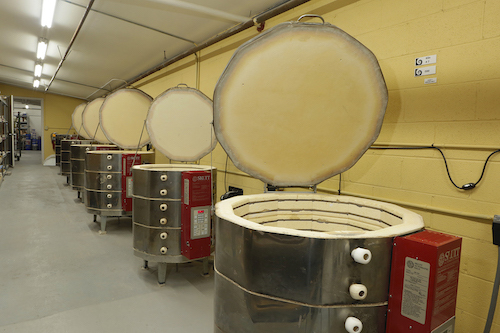 • We will host Virtual Kiln Openings: Raku, Kazegama, Reduction Kilns and Oxidation Kilns
• Online Demonstrations in all disciplines.
• Our Online Gallery will feature new work by each of our six Resident Potters.
We will begin our day of live-streams at our Facebook page (@thevillagepotters) around 10:30am. Lori Theriault and Katie Meili Messersmith will host our day-long coverage, and they will bring you into our Resident Potter studios for demonstrations and chats with each of our Residents, and will also be sharing kiln openings throughout the day.
Special note about the kiln openings: if you see a pot in one of the kilns that you would like to claim, just take a screen shot and call the gallery - we'll help you get that pot!
Also, stay tuned to our website calendar listing for more details as they emerge!
We are planning and adjusting events as we move through this pandemic, so stay tuned for updates!
Also, Resident Potter Lori Theriault will teach a Live Zoom Demonstration on Tuesday, October 6 from 12-2PM Eastern, titled "Why You Want to Throw Off the Mound". You can find more details here.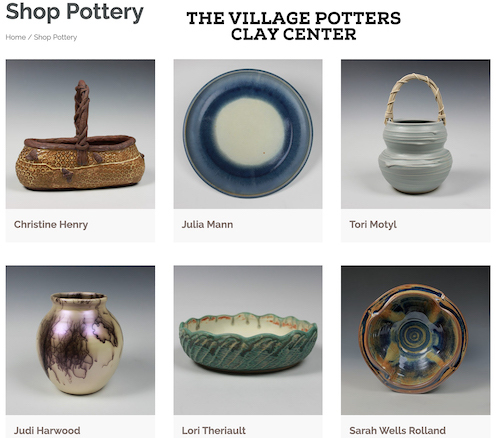 ---
Tom Reardon & Kathleen Doyle Asheville
111 Grovewood Rd, Asheville, NC • Visit website
Call or text to visit our studio on Oct 10-11; available 11a to 4p.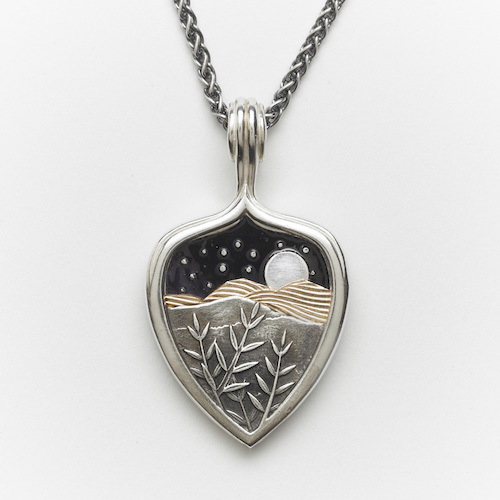 ---
Mica Bakersville
37 N. Mtichell Ave, Bakersville, NC • Visit website • Jump to events page
Mica is a coop gallery of fine contemporary craft in beautiful downtown Bakersville, NC.
We celebrate American Craft Week with special events to honor the makers and patrons of contemporary craft.
---
Bob Meier/ Doe Ridge Pottery Boone
585 West King Street Suite D, Boone, NC • Visit website
Doe Ridge Pottery Gallery will be hosting a show for the Potters of the Blue Ridge
in October during the American Craft Week, from October 2nd -11th.
The show will be called "Mountain Views", supporting and showcasing the work of the members of Potters of the Blue Ridge.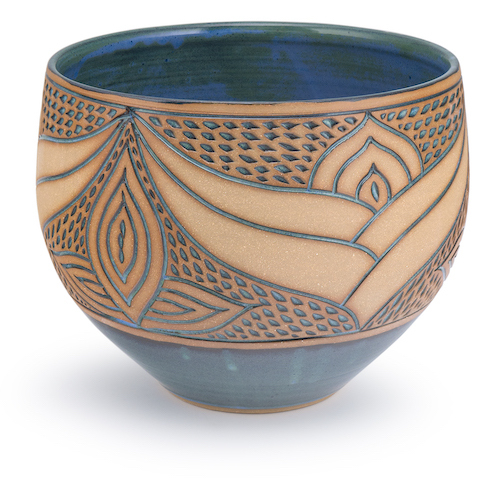 ---
Potters of the Blue Ridge Boone
585 West King Street, Suite D, Boone, NC
Potters of the Blue Ridge builds community among potters in northwestern North Carolina through shows, demonstrations and workshops open to all area potters. Our 2020 American Craft Week show at Doe Ridge Pottery in Boone, NC, features functional and sculptural pottery on the theme "Mountain Views".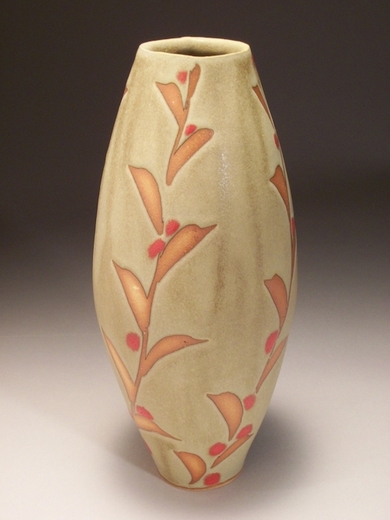 ---
Yummy Mud Puddle Burnsville
264 CLEAR VIEW LANE, Burnsville, NC • Visit website • Jump to events page
We are artist owners of the Yummy Mud Puddle in Burnsville, NC. John Richards is an extremely mixed media artist and Claudia Dunaway is a printmaker working primarily in woodblock prints. Our studios will be open as well as our gallery during ACW.
---
Firefly Craft Gallery Flat Rock
2689 Greenville Hwy, Flat Rock, NC • Visit website
Firefly Craft Gallery is celebrating Our 4th American Craft Week and our 5th birthday this year. In honor of our celebrations we're having a big sale! Many American Craft items will be on sale during ACW. Our artists have been very busy creating art in all mediums, therefore, we have an abundance of wonderful items for you to choose from.
Please continue to help us support our artists and our small businesses by shopping small, handcrafted, and made in America.
We are an American Craft Gallery who celebrates the amazing talent of our artists every day of the year. Come see!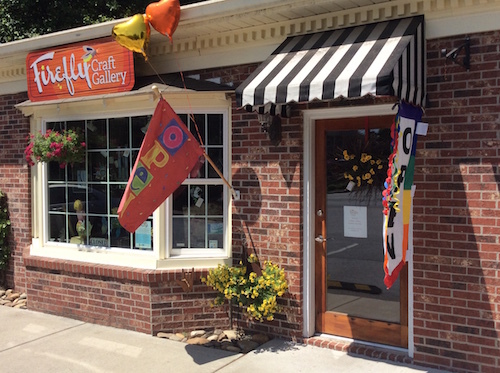 ---
Polymer Paradise Fletcher
200 Park Side Drive Unit 109, Fletcher, NC • Visit website
---
Flow Gallery Marshall
14 South Main Street, Marshall, NC • Visit website
Flow Gallery will host Parallels and Intersections - new work by husband and wife team Barry Rhodes and Ruby Bock. An opening reception will be on Fri., Oct 2, 5:30-7:30pm and will remain on display through Nov. 7th. Barry works in stoneware pottery. Ruby works in paper and fabric mixed media.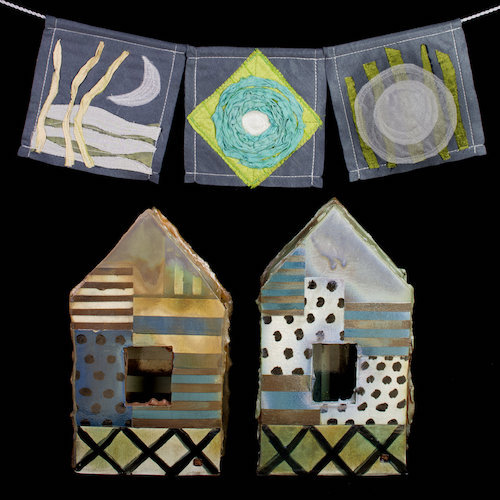 ---
Turtle Island Pottery Old Fort
2782 Bat cave Rd, Old Fort, NC • Visit website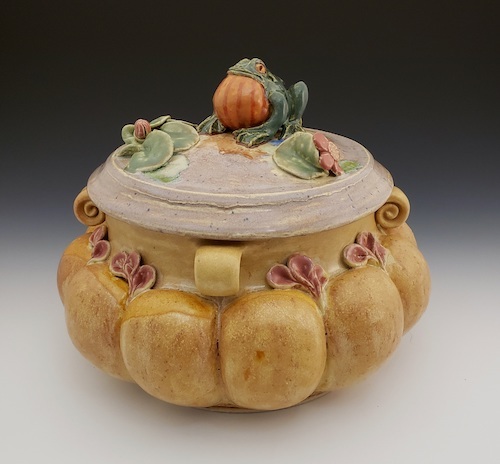 ---
Bringle Gallery and Studio Penland
160 Lucy Morgan Lane, Penland, NC • Visit website
Showcasing Cynthia Bringle pottery and paintings and Edwina Bringle fiber work and flame worked beads .
---
Little Guys by Cindy Pacileo Vilas
300 Beaver Dam Rd, Vilas, NC • Visit website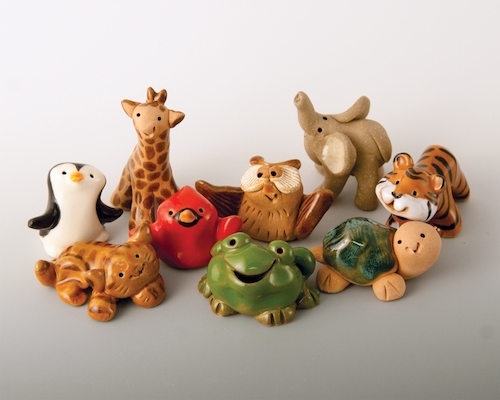 ---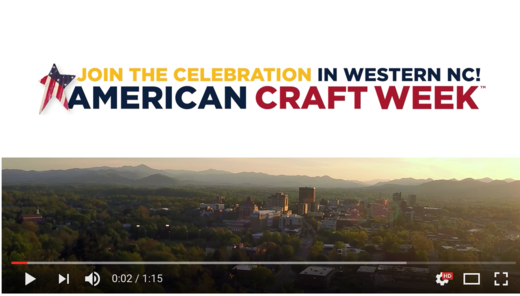 Click here for a short video of American Craft Week in Western North Carolina...to give you a preview of what to expect and enjoy!
---
---
Our American Craft Week in Western NC group worked on a few videos to tell our story of the rich craft heritage in our region. See the Craft Heritage of WNC video here.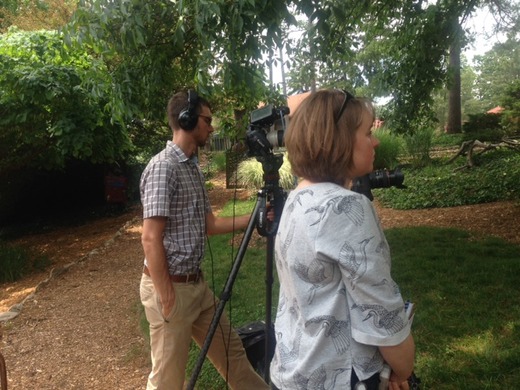 We look forward to celebrating American Craft Week with you this year!