Who can Participate?
Everyone! Craft artists, retailers, wholesale shows, museums, schools, organizations, fairs, festivals, and individuals — anyone who creates, sells, displays, promotes, collects or just plain loves — American craft, we want you to be part of American Craft Week. The more voices, the louder the message.
Get your PUBLIC LIBRARY involved in ACW
Ask them to display CRAFT books during ACW along with the ACW logo, showcase a local artist's work, or sponsor a craft demonstration or workshop. Ask them to include a local ACW events in their newsletter. Libraries should use this form to signup.
What Becoming a Participant Really Means
You become part of a national promotion to celebrate American Craft by being listed as a participant on the American Craft Week website. We are workng hard to generate publicity about American Craft Week. All of this publicity will direct people to the American Craft Week website to find participants in their area. The more participants, the more excitement is generated!
You are given access to the Resources page of the American Craft Week website. This page contains logos, merchandise and press releases for use by American Craft Week participants.
American Craft Week is run almost entirely by volunteers, but website maintance, printing, advertising and PR all cost money. Your participation fee helps pay for all of those things.
Get your organization listed as a participant
To help us defray the cost of marketing American Craft Week there is a small participation fee.
If you are a member of CRAFT, there is no fee for participating, just fill out the application below. For non-CRAFT member retailers & artists the fee is just $25 if you sign up before July 1, $35 after July 1, or $50 for museums & art organizations, which helps us defray the cost of marketing American Craft Week.
You can choose to pay by check or online with a credit card through Paypal. If you choose check, we will email you with payment instructions.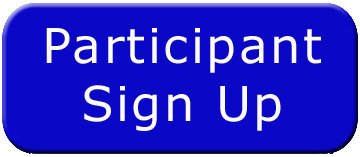 Please check your e-mail program and spam filters to make sure that messages from "info@americancraftweek.com" will get through to you!
American Craft Week may share participant contact info with our sponsoring organizations so that they can notify you of special offers and marketing opportunities related to American Craft Week.